All The Times Ramonja Made Too Much Drama Out Of Vacation Room Selection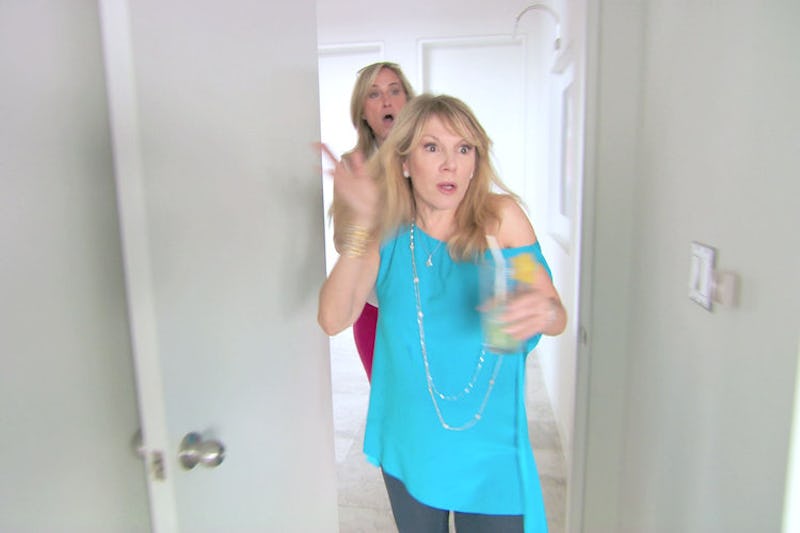 Bravo
If any regular person was going on the lavish Real Housewives trips, they would be excited to be there and get the party started immediately. That's why it's so baffling when the ladies make such a big deal over who gets to sleep in which room as soon as they arrive. While choosing rooms happens on every Housewives series, throughout the years, Ramona Singer and Sonja Morgan have become known for making a fuss over their rooms during cast trips on Real Housewives of New York City.
Did a trip even happen if Ramona and Sonja didn't cause drama over room selection? Not really. They know what they want and they are not willing to settle in any way, shape, or form. They need to room together. They prefer a private bathroom. They want a view. The list goes on and on. And they go after what they "need" every single trip.
The Ramonja room antics annoy their cast mates pretty much every time. Nevertheless, the scramble to get the best room has blessed the fandom with some classic moments. Sure, the ladies on other Real Housewives shows have complained and bickered about who gets to sleep where during every cast vacation, but no one does it on Ramona and Sonja's level. The dynamic duo has had some pretty infamous moments trying to secure the most sought after rooms.
1. Mexico
The most recent RHONY trip to Mexico is when Ramonja really went off the rails with the room selection. Just like many trips before this, they felt that they deserved the best room (without stairs to climb, so they wouldn't fall down post-partying), because there's two of them. They caused such a ruckus that Bethenny Frankel decided to have each lady randomly pick a number to determine who would choose her room first. As fair as this sounds, they Ramona and Sonja were both livid when Tinsley Mortimer got first pick and gave it to Bethenny as a thank you for hosting. Not a good look for either of them.
2. Vermont
During the Season 9 trip to Vermont, Sonja, and Ramona had their sights set on a room with a big bed for cuddling and a bathroom equipped with a double sink so they could get ready at the same time. They even moved Dorinda's bag out of a room that they found desirable so they could sleep in the ideal location.
3. Turks & Caicos
During this Season 7 trip, Ramonja wanted to room together (obviously), but they couldn't agree on which room was "best." They went through every room in the house with a major analysis until they settled on their choice as if there was actually a "bad" room in the luxurious home. Of course, Ramona got her way, but Sonja was upset she picked a room without a bath tub. She even said, "You don't want to see Ramona and I in showers. It's just scary." No idea what that even means, but it sure made for an entertaining scene.
4. St. Barths
Ramona was not happy when Carole got the "first master suite" in St. Barths during a Season 5 vacation. Apparently the "second master suite" just wasn't going to cut it since she and Sonja need the space to get ready together. Carole gave up her suite to Ramonja and (smartly) ditched the room selection madness and opted for the privacy of sleeping in a guest house alone.
5. Berkshires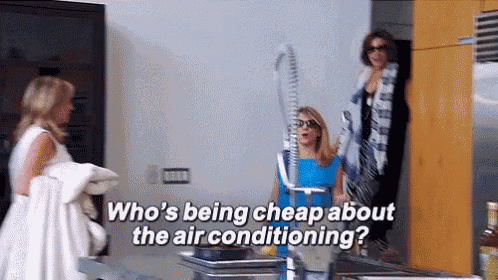 This one is here as an honorable mention because it wasn't a Ramonja room issue, but just a Ramona one. Ramona was horrified by Heather Thomson's Berkshires house during a Season 7 trip. She criticized its location, size, and lack of air conditioning. She even ordered her own air conditioner to be delivered. Then she just had enough of the situation and got on a friend's private jet to go party in the Hamptons. Sonja supported Ramona and her many grievances the whole time and acted as her defender until she herself got offended that Ramona ditched the trip and left her behind. Maybe if they had a master suite with a double sink, Ramona would have stayed.
6. Miami
In this instance, the room complaints happened after the fact and not during the trip itself. Since Luann de Lesseps' engagement to Tom D'Agostino took center stage during the Season 8 Miami trip, there wasn't much time to include any other antics. At the time, Ramona and Sonja were too busy trash talking Luann's instant romance with their mutual former flame to complain about their room, but during this season, Ramona said, "We got the worst room last year" as justification for why Ramonja needed the best one in Mexico.
After years of pulling the same tricks and having the opportunity to watch their behavior on the episodes, these two haven't learned any lessons and have continued to amplify the tension of every trip immediately upon arrival. As long as Sonja and Ramona are on RHONY there's going to be a room selection frenzy.