6 Stylish Backpacks On Amazon That College Students Love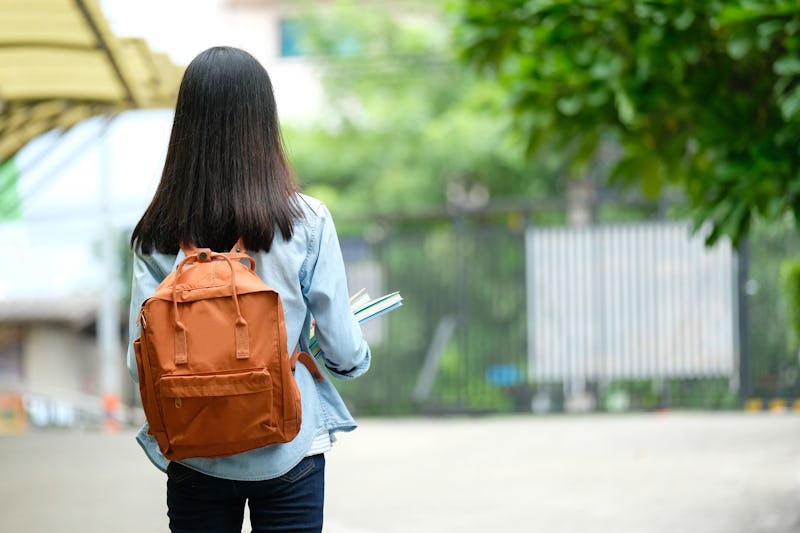 fotolia/mangpor2004
There's so much to do before you go off to school, but there's one process you can't afford to rush through: choosing from the most stylish backpacks for college.
Before you buy, you'll want to consider your personal style. Are you a sleek leather pack with vintage buttons kind of person? Or are you into a tech-savvy backpack that can charge your electronics as you walk from class to class? Or maybe you're into patterns, florals, or a variety of other prints to really kick your style up a notch.
Another thing to consider is your new backpack's functionality. For example: pockets. How much do you need to carry around campus? If you know you're going to have to haul tons of books and supplies, it may be best to invest in a multi-pocket backpack that can keep you organized. But if you're only lugging around your laptop, you can keep to a slim, minimalist pack with a few essential pockets. Just keep in mind that if you live in a wet climate, whichever pack you choose should probably be waterproof or water-resistant to keep everything in those pockets safe and dry.
But, ultimately, finding a stylish backpack for college will depend on your personal style. Here's a round-up of some of the best backpacks out there to help you narrow down your options.