6 Things You Should Never Be Afraid To Do At Work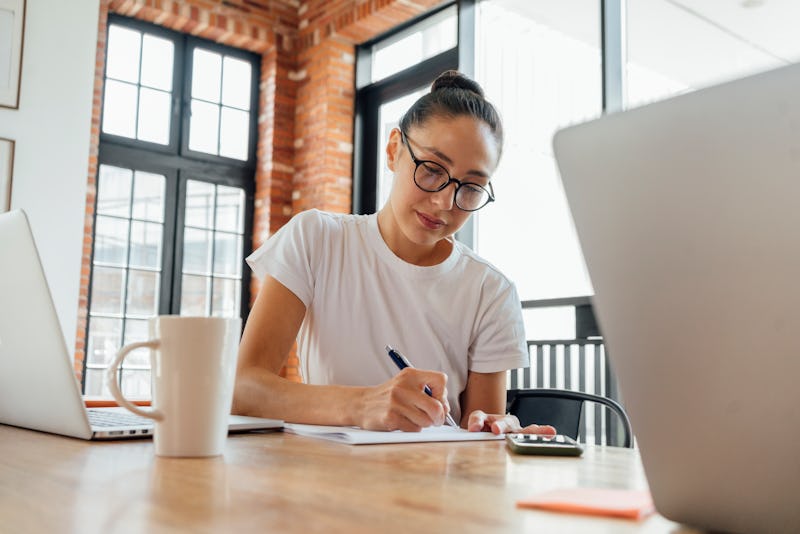 Westend61/Westend61/Getty Images
On the first day of one of my first internships, I got locked in a parking garage stairwell because I was afraid to ask someone for directions on how to get to a meeting. Asking for directions is one of those things you should never be afraid to do at work. Perhaps to you that seems to go without saying, but there are ways in which everyone can be a little more fearless at work.
(Note: I made it out of the parking garage eventually. In hindsight, asking how to get to a meeting is significantly less embarrassing than, say, telling people you're late to a meeting because you got stuck in the parking garage stairwell.)
Having workplace worries is normal. So normal, in fact, that nearly half of all workers experience workplace stress. While it may be "normal" in the "pretty much every experiences it" way, workplace stress is becoming an unhealthy norm. The World Health Organization called stress the "health epidemic of the 21st century," estimating it costs businesses in the US up to $300 billion a year. So, the seemingly little stresses you're worried to address may be costing you more than you realize.
Bustle reached out to a few career experts and got their advice on what you shouldn't be worried to do at work. Aside from asking for directions so you don't get stuck in a stairwell and pooping at work, there are plenty of things you shouldn't stress about doing in the office. So, if being a badass girl boss is high on your priority list, here are a few tips from career experts on how to be a little more fearless in the workplace.