6 Times Meghan Markle Was The Queen Of Colour Blocking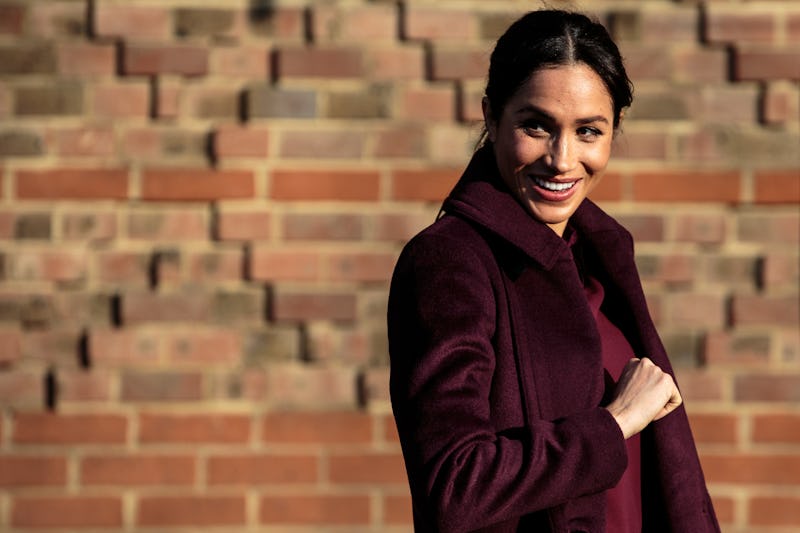 Jack Taylor/Getty Images Entertainment/Getty Images
Meghan Markle's style has been constantly evolving since day one. From Suits actress to The Duchess of Sussex, she's switched things up to ensure her royal wardrobe is classy, elegant and mature, but still manages to keep things fun and striking. One way she does this is by using a bit of colour-blocking. Let's take a look at Meghan Markle's best colour blocking outfits, and discuss the art of colour blocking a little more.
Colour blocking is simply where you wear one colour (or a variant of that colour) all over. So take for example The Duchess' recent visit to The Hubb Community Kitchen, where she wore a pretty mini burgundy dress, and paired it with a coat in a very similar shade. It's a sophisticated look, but one that's bold and brave.
The key to getting colour blocking right is to choose variants of one colour that are ever so slightly different. If you look down at most of Meghan's outfits below, you can see she has always paired a dress with a slightly darker coat, or a top with a skirt in a slightly different hue. This adds an edge to the look and stops it from being one-dimensional.
Here are some of Meghan Markle's very best colour blocking looks: