What To Do If You Feel Anxious About Starting A New Job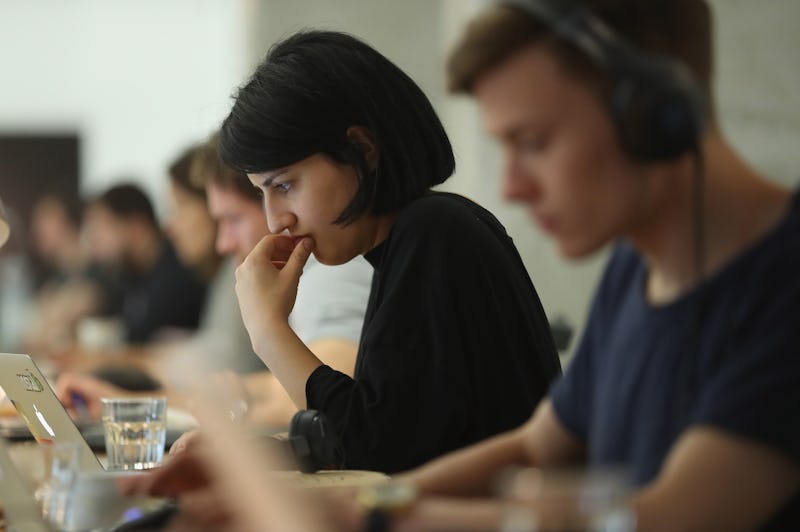 Sean Gallup/Getty Images News/Getty Images
New coworkers, a new boss, an unfamiliar office space, a different commute: Considering all these changes, the jitters when starting a brand new job is something that most of us can relate to. Even when you are in need of a career change, and you're looking forward to your future, the anxiety surrounding a new job is completely normal. In fact, as Fast Company reported in 2015, science says people are "hard-wired" to feel anxious in pretty much any new situation. With the added pressure of wanting to make a good first impression with your new supervisor, or to excel at your job duties off the bat, it's no surprise that making the jump to a new career can be an anxiety-provoking endeavor.
Joshua Klapow, Ph.D., a clinical psychologist and host of The Kurre and Klapow Show, tells Bustle, "For a lot of people, [starting a new job] taps into old fears — like your first day of school. There's also what we call anticipatory anxiety, which for some people is almost like excitement," he says, adding that this type of anxiety is typically caused by "unfamiliar surroundings, and uncertainty about what's going to happen, and who's going to be there."
Whether you're stressed about performing well at work, or anticipating the unknown office dynamics, these tricks can help you overcome anxiety at any new job.