7 Ways To Make Your Pet Feel At Home If You Just Moved Into A New Place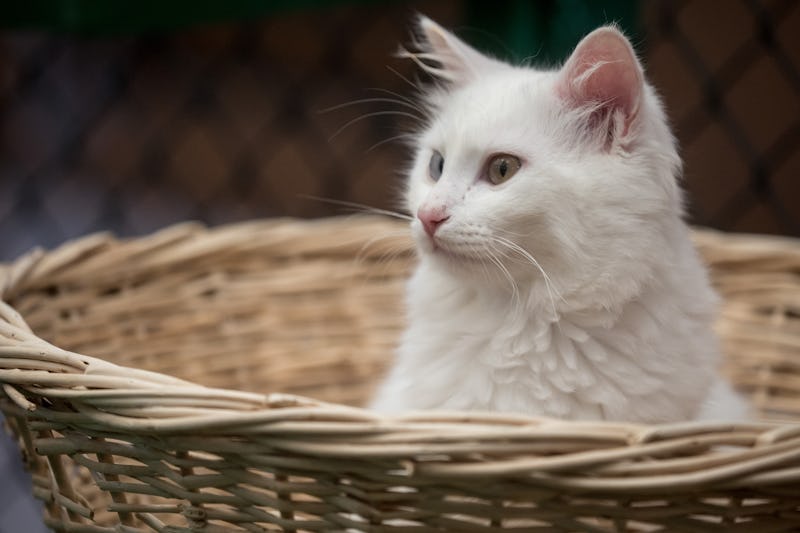 Chris McGrath/Getty Images News/Getty Images
Moving a pet to a new place can be the most stressful part of the entire ordeal, including signing the contracts. I would know; I just moved my elderly rescue cat to a new country via a 14-hour trip in the back of a car. Miraculously, she doesn't hate us, partly because she's a very laid-back animal and partly because we prepared impeccably for the transition. If you're moving, your first priority (after finding the box where you packed the scissors) is to make your pet feel at home in a new place.
You may encounter old wives' tales about the best way to get them settled; "put butter on a cat's paws" is a popular one, even though experts agree that it's actually pointless and a waste of good butter. While it's not going to do much good to put dairy products on your beloved critter, there are other, more helpful tips that can make the transition smoother.
The basics of moving pets are all about making sure the pet is safe, maintains a routine, and doesn't panic about their new home or their place in it. If you're worried your animal is going to find the process of moving stressful, consider a kennel or cattery so that they can move between one furnished place and another. Here are a few tips that can otherwise make your fur baby feel at home ASAP.