7 Amy Coney Barrett Quotes That Hint At How She'd Rule As A Justice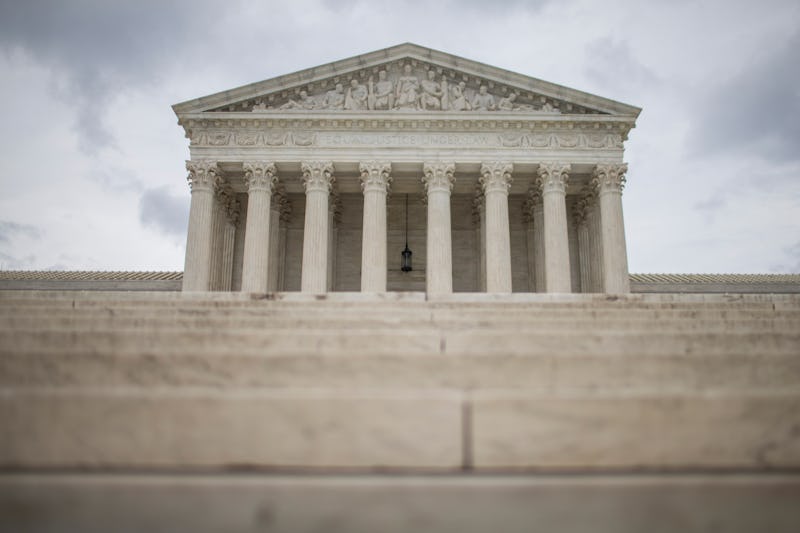 Zach Gibson/Getty Images News/Getty Images
In 2017, President Trump nominated a law professor named Amy Coney Barrett for a spot on a federal appeals court, a posting which she eventually received — though not without a heated discussion in Congress. Now she's on the list for a potential Supreme Court nomination, and looking at quotes from Amy Coney Barrett will tell you exactly why she would be a controversial choice for this position as well.
According to The New York Times, Barrett is a member of a very conservative sect of Catholicism called People of Praise, and her writing shows that faith has played a significant role in how she sees the law. In 1998, she co-authored a law article arguing that Catholic judges should be able to recuse themselves from cases that would force them to act immorally, specifically in capital cases when they would have to sentence a defendant to death.
Sen. Dianne Feinstein drew criticism last year when she questioned Barrett's commitment to the law in light of her commitment to her faith, but according to the Washington Post, Barrett has indeed made many claims suggesting that she believes her faith to be more important than the law. This is of particular concern for this Supreme Court seat, as the new justice will likely soon play a deciding role in a case that could overturn Roe v. Wade — or uphold it. Here are a few quotes from Barrett that show why many liberals are worried about her potential nomination.