These Reward-Based Apps Make Kicking Your Smart Phone Addiction SO Much Easier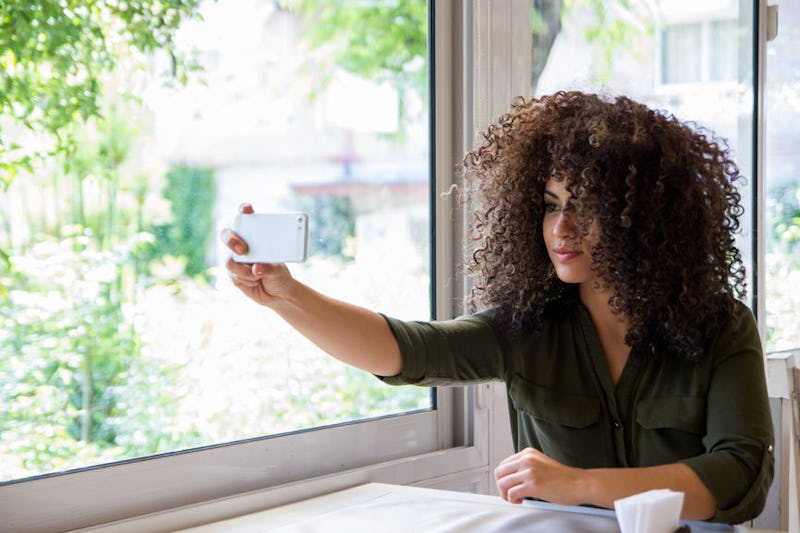 Karma Images/Stocksy
Are you guilty of waking up in the middle of the night and immediately reaching for your phone? Or how about getting behind at work because you're too busy scrolling through social media? Or not talking to people IRL because Instagram is so much more interesting? Then you're probably spending a little bit too much time with your phone. But don't worry, there are plenty of apps for smartphone addiction.
The concept of using your phone in order to stop using your phone sounds a little strange, but it apparently works. Several apps have been specifically designed to encourage people to stop mindlessly checking Instagram, Snapchat, and Twitter, so you can get on with, you know, living.
I just looked at my phone and was shocked to see that I had spent six hours on Twitter. In one day. But I'm probably not alone. A Deloitte survey carried out in 2017 found that 56 percent of 16 to 24-year-olds in the UK thought they were spending way too much time on their phones.
Meanwhile, 33 percent of those surveyed admitted to checking their phones in the middle of the night. Hands up if you've ever replied to someone at 3 a.m. and don't even remember it the next day. Definitely guilty.
So what can you do if you think your phone is slowly becoming permanently attached to your hand? Downloading one of the following apps would be a good start.
From companies that offer you actual freebies for severing your smartphone relationship to ones that help the planet and/or your mental health, you're guaranteed to find something that works for you.