7 Royal Themed Afternoon Teas That'll Make You Feel Like The Queen You Truly Are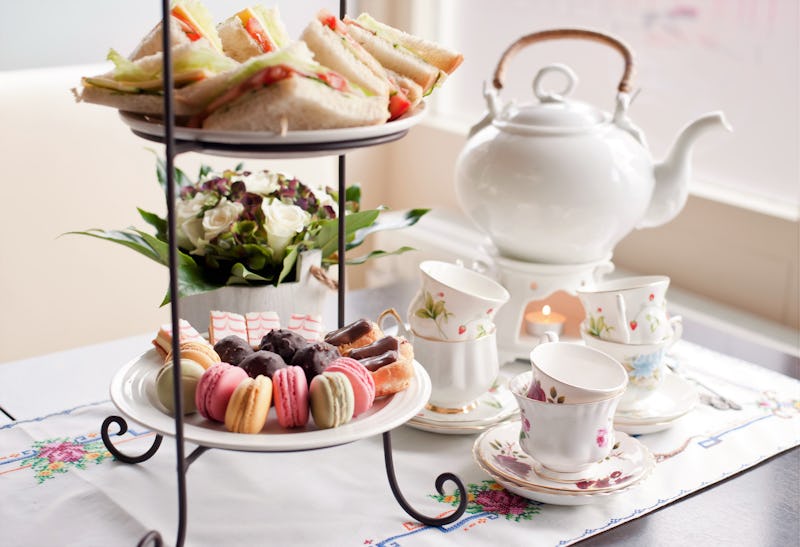 Shutterstock
Us Brits love our royals, and what better way to celebrate the monarchy than with a traditional pot of tea with some delicious scones in a historic location. Even though there aren't any royal weddings or birthdays to celebrate this summer, that shouldn't stop you from letting your regal side shine with your closest friends and family. So here are the best royal themed afternoon teas that will make you and your squad feel like absolute queens, because you totally deserve it.
There are plenty (and I mean plenty) of places to have a delightful cream tea across the UK, there are only a few that provide a positively royal vibe that the Queen would approve of. From castles to royal baths, stately homes to botanical gardens, this fair isle has a knack for themed afternoon teas, and especially so when it comes to adding that extra bit of royal flair.
So whether you're up for experiencing a location where members of the royal family have had their fair share of Earl Grey and scones, or you just want to experience an afternoon of pure royal-tea, these royal themed afternoon teas will have you perfecting regal etiquette in no time.