7 Colourful AF Jumpers Under £30 Because Brrr, It's Cold In Here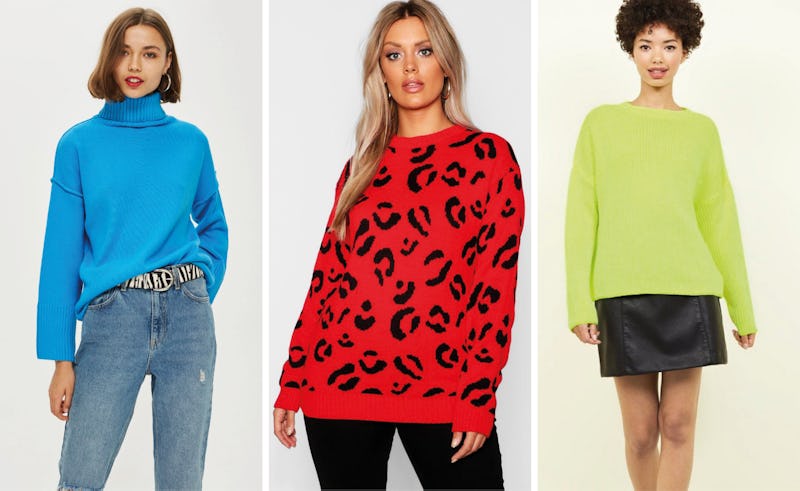 Topshop; BooHoo; New Look
Brrr, it's cold in here, I said there must be some hot fash in the atmosphere? Yes, there is babe. Don't worry, we have the intel on where to get some cosy AF threads that will help you keep wrapped up outside but also toasty inside which will help you avoid turning the heating on for as long as possible. If, you're anything like me, the thought of slipping into shorter days, longer nights, darker colours, neutral colours, boring colours is like, the actual worst. So, you need a nice selection of colourful jumpers under £30 to warm up your body, your complexion, your wardrobe, and your day. Who said your autumn/winter wardrobe needs to be depressing?
With many people affected by SAD, bright colours are important as they are actually proven to lift your mood. Real talk! Actual research has been done into how throwing on a bit of colour can help you turn that big old frown upside down and get you excited for your day.
And what's the only thing more important than a jumper making you feel hot in all the right ways and cheering you up? Why it being affordable of course! Yes! So I promise you that you won't be parting with more than £30. Well, as long as you only buy one.
No matter what your budget is, or what your wardrobe is saying, there is no reason for you to be chilly or boring this winter season.