7 Stress-Relieving Colouring Books To Keep You Busy Through Lockdown's Quiet Moments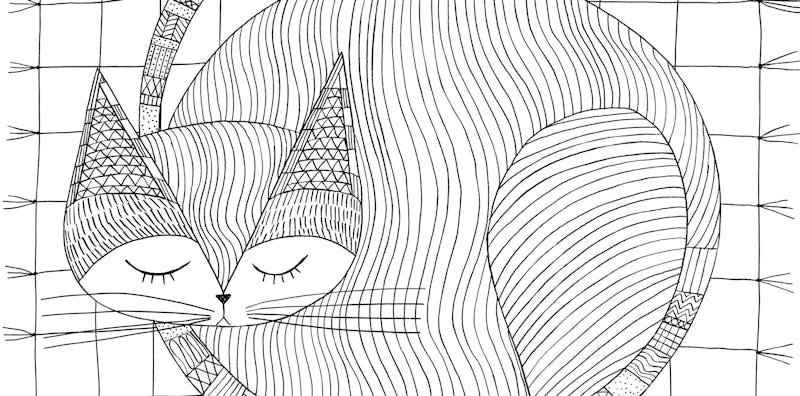 The Mindfulness Colouring Book/Pac Macmillan
It's easy, especially during times of stress, to look back lovingly at the days of yore, back when you were a kid with not a care in the world save for a grazed knee or being assigned a Spice Girl you didn't want to be. No offence Emma Bunton, but WHY did I get Baby EVERY time? One of childhood's greatest pleasures is cracking open a fresh pack of felt tips and trying to stay in the lines. Luckily, there are plenty of colouring books for adults to be enjoyed, and I've listed some of my favourite below. Because there's nothing more relaxing than an hour or two spent with your newly-sharpened coloured pencils.
We all know colouring is fun, but did you know there's evidence out there to suggest it's beneficial for your mental health too? For example, one 2017 study undertaken by researchers in New Zealand found that there were noted therapeutic benefits for adults who engaged in colouring. "Colouring participants showed significantly lower levels of depressive symptoms and anxiety," the authors wrote. "We conclude that daily colouring can improve some negative psychological outcomes and that it may provide an effective, inexpensive, and highly accessible self-help tool."
Right now it's Mental Health Awareness Week, meaning its a great time to find some activities that help reduce your anxiety levels and improve your mood. And considering the whole world is stuck in lockdown due to COVID-19, finding moments of joy is more important than ever. Here is a list of colouring books that you might find to be a simple, relaxing, and enjoyable way of doing just that.