The Common Mistake Millennials Make When Filing Their Taxes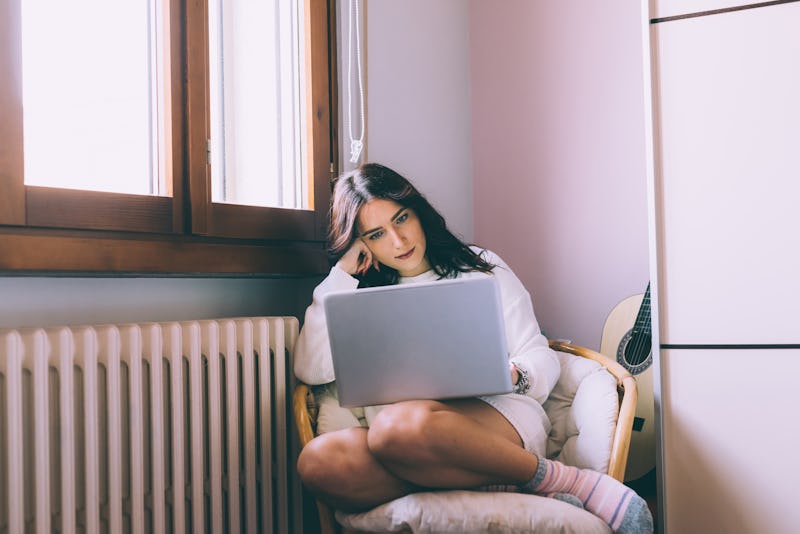 Eugenio Marongiu/Fotolia
Money is a feminist issue — and yet, women are still reluctant to talk about it. According to a recent Bustle survey of more than 1,000 Millennial women, more than 50 percent of people said they never discuss personal finances with friends, even though 28 percent reported feeling stressed out about money every single day. Bustle's Get Money series gets real about what Millennial women are doing with their money, and why — because managing your finances should feel empowering, not intimidating.
Aside from spring being in the air, taxes are, too. After all, it's probably happened to many people at some point, so that's why I decided to go to the pros and get their advice. Yes, some people have professionals do their taxes, but if you do them solo — which more and more people seem to be doing — keep on reading.
"We're seeing a huge trend among Millennials filing their taxes themselves, and with a mobile device," Lisa Greene-Lewis, Lead CPA at TurboTax, tells Bustle. "More than 60 percent of Millennials use mobile apps for banking and money management, and now we're seeing explosive growth for taxpayers filing from a mobile device. For instance, downloads of the TurboTax mobile app grew 85 percent last tax season, with nearly six million TurboTax customers doing their taxes on a mobile device."
W-o-w, right?! Whether you're using TurboTax or another tax preparation software package, or using your good old-fashioned math skills, accounting for all your income can be intimidating — especially if you're filing taxes as a freelancer. BTW, don't forget that this year's deadline to file is April 18, so at least there's a silver lining to anyone's oh-my-gosh-I-haven't-filed-taxes-yet issue. It's not too late! As I said, I spoke to some experts to help guide you along this tax season, and, below, they'll help clue you in as to common tax mistakes Millennials make.