7 Creepy AF British Documentaries That Will Leave You Begging For Answers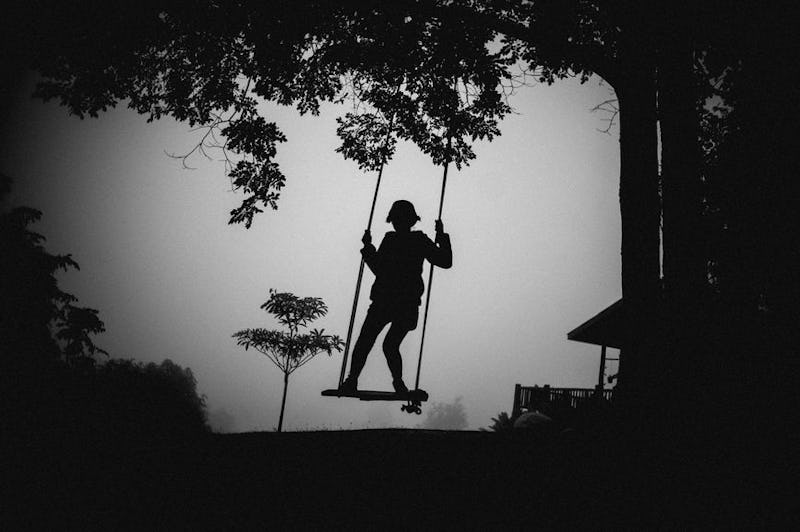 Chalit Saphaphak/Stocksy
Morbid fascination is nothing new, but what is new is the growing obsession with all things creepy and grim, like true crime documentaries, podcasts, and everything else in between. Whether it's radio shows, magazine articles, or TV series, there are many ways to get that hair-standing-on-the-back-of-your-neck hit. Generally, the ones you hear about most are from the USA, but hey y'all, what about creepy British documentaries?
Yes, Old Blighty has its very own horrific history with creepiness and horror and murder and cases that have gripped and terrified the nation in equal measure. I mean, didn't the Victorian's basically invent creepiness? Taking photos of the dead and stuff? Shudder.
As being a little weirdo and enjoying the more morbid things in life is pretty hot right now, you are definitely not alone in your need for content that makes you a bit jumpy when the doorbell goes. So, "what cool creepy true crime British documentaries are available to stream right now?" I hear you ask. Have no fear, as I am here to make sure you don't miss a thing.
Watch alone, watch with friends, or watch with whoever you bloomin' want, but make sure you watch something light and fluffy after, so you can get to sleep after learning everything about these scary cases, exposing how evil and cruel people really can be.