7 "Creepy" Questions To Ask If You Want To Discover Someone's Dark Side, According To Experts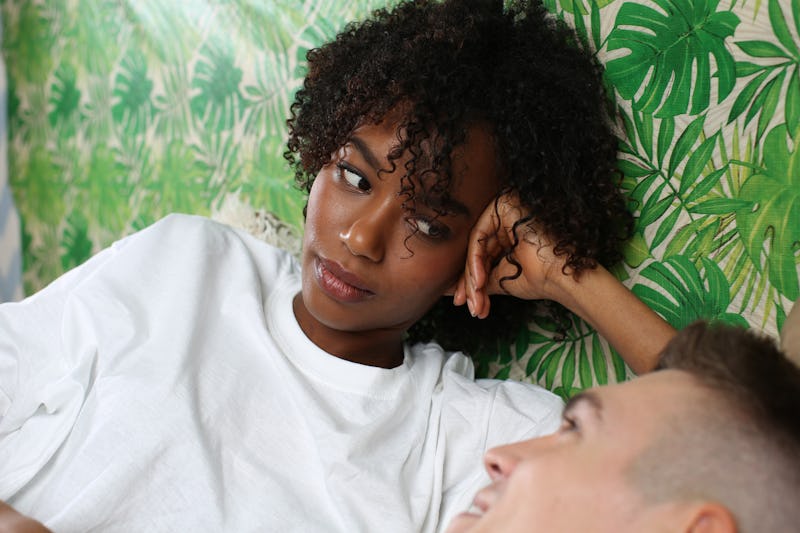 Ashley Batz/Bustle
Everyone's flaws come out at some point. It's nothing to be ashamed of or something you have to hide. Some people may take it to the extreme, but in general, having flaws or negative traits is just part of what makes us human. If you're just getting to know someone and you want to discover their dark side, experts say there are some things you can do to figure it out without directly asking.
In general, there are many different ways someone can show their dark side. As Milana Perepyolkina, author of Gypsy Energy Secrets: Turning a Bad Day into a Good Day No Matter What Life Throws at You, tells Bustle, dark sides typically come out when we experience a blow to our ego. It's when negative thoughts start consuming your mind.
"It's very important to know that feeling anger, jealousy, and even hatred does not make us bad people," Perepyolkina says. But acting upon them in a destructive way can. That's why she says knowing about your dark side and accepting it as part of being human can help you stop unleashing it on others.
Asking the right questions can give you some insight into the darker aspects of another person. So here are some "creepy" questions you can ask someone to discover their dark side, according to experts.