How Introverts And Extroverts Communicate Differently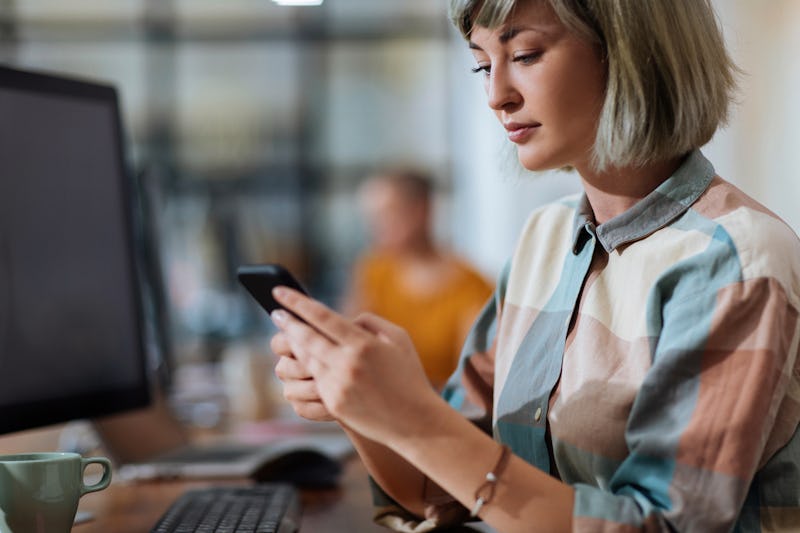 mihailomilovanovic/E+/Getty Images
If you are extremely introverted — I am — or a hardcore extrovert, you might notice the differences in the ways introverts and extroverts communicate. While I probably haven't actually become more introverted as I've gotten older, I think I have finally accepted that I am an introvert instead of beating myself up for not being able to enjoy the things extroverts do. And, one thing I have noticed is that introverts and extroverts have very different communications styles.
To break it down in simple terms when an extrovert is stimulated their brain pretty much processes that stimuli in a straight line. For an introvert the stimuli goes on a wild journey through their long-term memory, and the part of the brain responsible for planning. Picture a labyrinth instead of a straight line. Six illustrations on the website Quiet Revolution depict how these neurological variables can result in vastly different communications preferences.
"According to The Introvert Advantage by Marti Olsen Laney, introverts have a longer neural pathway for processing stimuli. Information runs through a pathway that is associated with long term memory and planning," Liz Fosslien and Mollie West explained on the Quiet Revolution. "In other words, it's more complicated for introverts to process interactions and events. As they process information, introverts are carefully attending to their internal thoughts and feelings at the same time."
While it all sounds pretty complicated, decoding this communication conundrum can help you better understand those who are different from you. Here are some of the differences in the ways introverts and extroverts communicate.