These Are The DIY Projects That Are Actually Worth Doing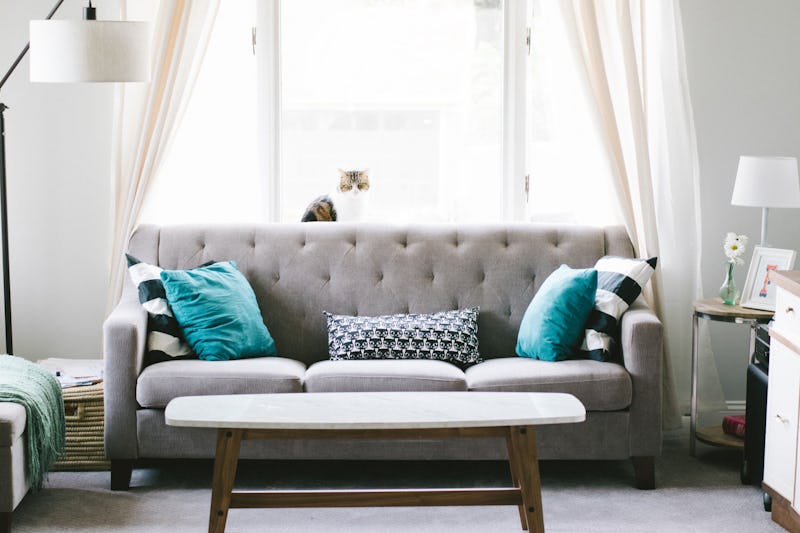 Nathan Fertig/Unsplash
Do-It-Yourself projects (aka DIY projects) are extremely popular among millennials looking to save money, do less harm to the environment, and create individualized pieces of furniture or decorations. Studies have found millennials are big DIY project enthusiasts, especially for anything focused on personalization and home improvement. Around 45 percent of older millennials have even sold DIY items they built or created according to one study. There's such a huge market for DIY projects, and often times, you have to sort through tons of ideas (just look at Pinterest) to find one that's actually worth your time to do. Some DIY projects are worth it, while others may be a waste of time and cost.
A typical issue I find with DIY projects is that the project's materials end up costing more than if I were to just buy a finished product, or pay for professional labor. What seems easy enough to make can turn out to be difficult, requiring more skill than previously believed and ultimately, possibly costing you more money if you mess up. So how do you find projects that are worth your time and effort? Exploring tried-and-true DIY projects, given the internet's stamp of approval, is a simple way to avoid DIY fails and wasting your money. So if you're at least semi-handy and living on a budget, below are seven DIY furniture projects you may want to try.
Check out the entire 'Young Money' series and other videos on Facebook and the Bustle app across Apple TV, Roku, and Amazon Fire TV.