7 Dog Breeds That Get Along With Cats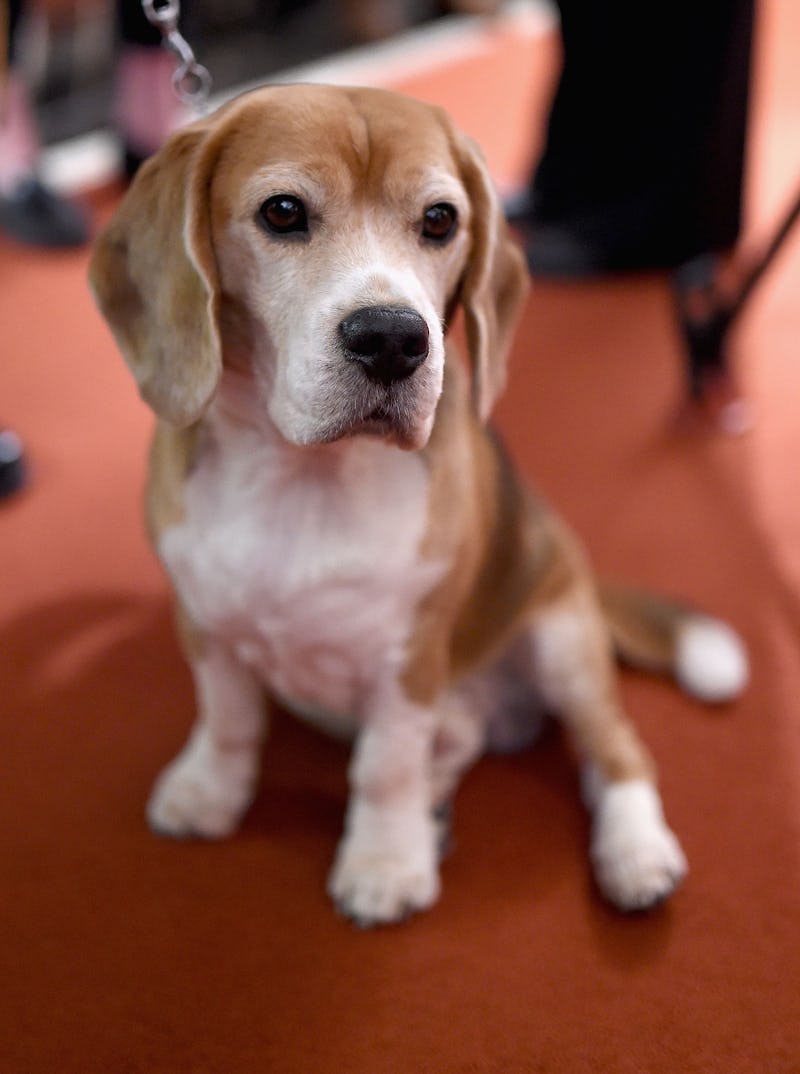 Jamie McCarthy/Getty Images Entertainment/Getty Images
Cats and dogs are considered natural opposites because, well, they kind of are. If you're a proud cat mom but want to introduce a dog into your household, it pays to know what dog breeds are good with cats — because it's not going to be all of them. Cats and dogs, despite the many heartwarming videos out there, aren't necessarily natural friends. For one, cats can be heavily territorial, which means introducing a (potentially much larger) animal into their space needs careful consideration and gradual acclimatizing. It's important to do your research about the best dog to bring home — and that includes breeds.
Dogs that have been bred specifically for chasing are often a bad idea when it comes to cats, because their chasing instincts will likely kick in; this includes greyhounds and other racing breeds. However, adult shelter dogs that have previously lived with cats can be an excellent bet; if you have information about their history with other animals and it's positive, that indicates they could be a great addition to a household with cats.
And it's important to note that a dog's breed offers no guarantees. A "cat-friendly" breed can still get scared or chase your feline around the house, and a dog that comes from an "unfriendly" breed may bely its reputation and become your cat's best mate. Here are just a few dog breeds that make cat companions.