7 Things No One Tells You About Quitting Drinking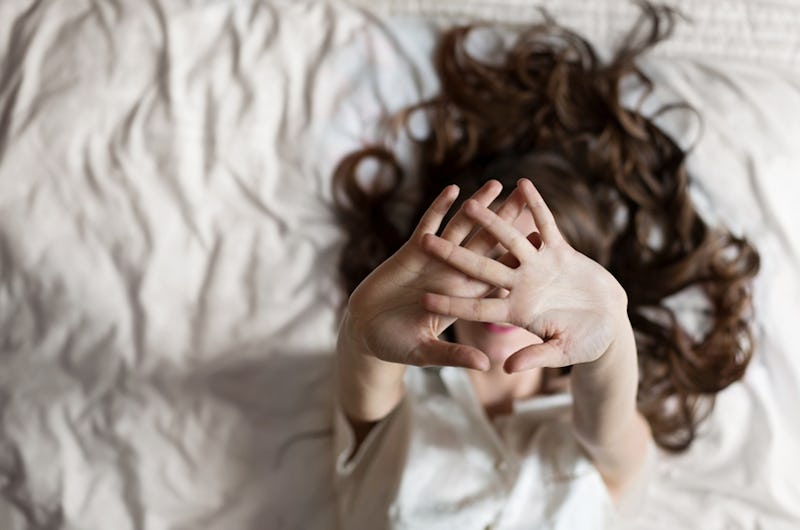 Harbachova Yuliyac / Shutterstock
Deciding to cut alcohol out of your life is a deeply personal choice. Any reason or no reason is a valid reason to quit drinking, or to think about adjusting your relationship with alcohol. But no matter where you are in your relationship with alcohol, the effects of quitting drinking may surprise you — just because we never talk about it. Some of the changes you'll see in your life and body when you give up alcohol are surprising and wonderful, while other things might get worse before they get better, but they're all part of the process.
If you quit drinking, you're likely going to feel better physically — bye bye hangovers — and you'll wake up every morning with a clear head. But, this also means confronting emotions you've suppressed with alcohol, and learning to socialize and date sober.
"The first year after you stop drinking, everything is going to make you cry," Los Angeles-based writer Amanda Fletcher, who has been sober seven years, tells Bustle. And when this happens, it's important to find healthy ways to deal with your emotions.
"A big part of recovery ... is realizing that there are other ways to cope with mental [health] issues. Developing affirming and healthy outlets for stress and negative emotions enable people to become more resilient and live more productive lives without drinking," an article reviewed by Dr. Jaun Harris noted on the website Quit Alcohol. If you're thinking about quitting drinking, or you're newly sober, here are some things no one tells you about quitting drinking.