7 Things Doctors & Patients Want You To Know About Reconstruction After Mastectomy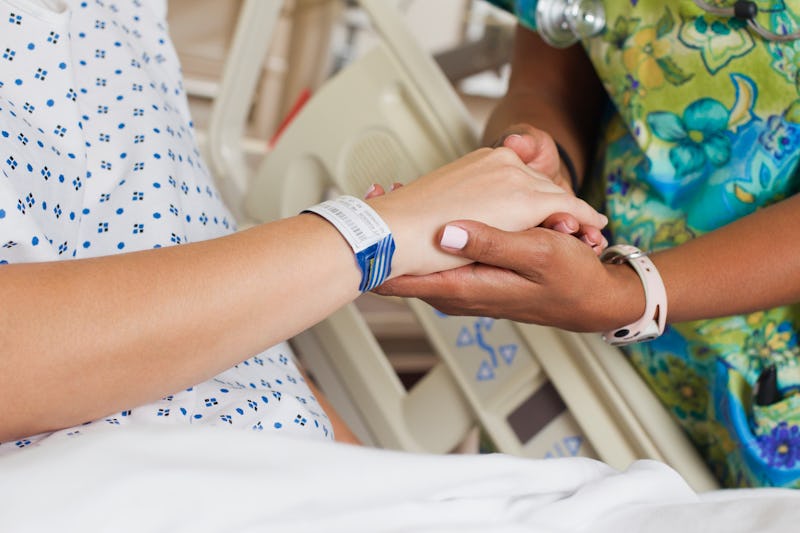 Jon Feingersh Photography Inc/DigitalVision/Getty Images
The process of reconstructing a breast after a mastectomy — an operation to remove breast tissue, often in response to invasive breast cancer — is pretty complex. Experts and people who've undergone the process tell Bustle that it's also subject to a lot of myths and misconceptions. The key to understanding breast reconstruction after mastectomy, patients and doctors explain, is to know that it's not a one-size-fits-all operation.
"I usually explain the process of mastectomy by comparing the breast to an orange," Dr. Starr Mautner, a breast surgeon at the Miami Cancer Institute, tells Bustle. "The peel of the orange represents the skin and the actual flesh or fruit inside represents the breast tissue. For a mastectomy performed with an immediate breast reconstruction, the skin is preserved and the underlying tissue, or the fruit of the orange, is removed. In my practice, over 90% of patients who choose to have a mastectomy will also choose to have an immediate breast reconstruction."
For many people who've had a mastectomy, she tells Bustle, the idea of breast reconstruction is psychologically very important. A 2016 study found that immediate breast reconstruction can reduce psychological distress and increase positive body image in women who've undergone mastectomies. Breast reconstruction is becoming more popular; a study of breast cancer patients in the U.S. between 2005 and 2014 found that the number of people who chose breast reconstruction rose from 26.94% to 43.3%. Still, there's a lot about the process that continues to go unsaid. Patients and doctors tell Bustle what they wish people knew about reconstruction after mastectomy, and its results.