7 Fascinating Things You Never Knew About Your Vulva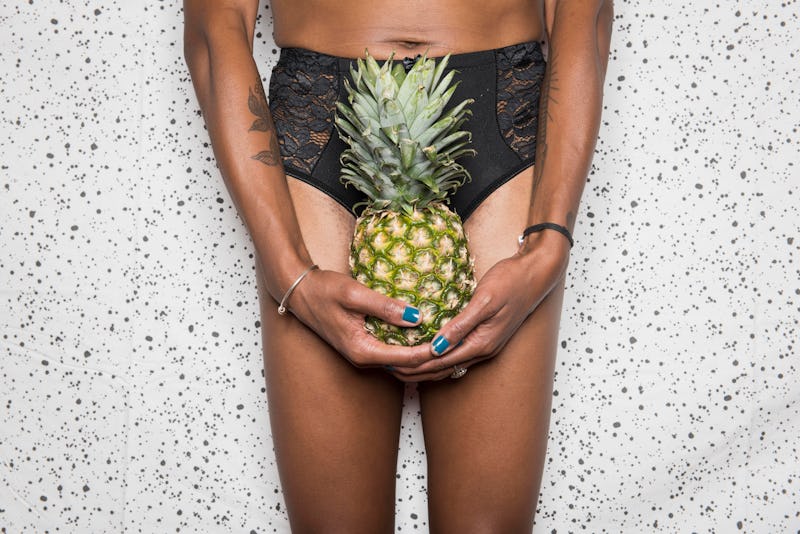 BDG Media, Inc.
Your vulva is a fascinating part of your body. For one thing, it contains multitudes: the term 'vulva' refers to your entire genitalia, according to Planned Parenthood, including your labia, vaginal opening, clitoris, and the opening of your urethra. If you're referring to the area in general, you should use the term vulva, not vagina — which is a mistake that a lot of people make. Understanding your vulva is crucial for keeping on top of your health. The art of getting to know your vulva means knowing about both the whole and its component pats — and there are a lot of intriguing facts to know about the vulva.
The basic anatomy of the vulva area is pretty easy, if you remember your high school anatomy classes — or ever took the advice of healthcare gurus and looked at it in a mirror. The labia majora are the bigger flaps of skin on the outside, while the labia minora are the smaller ones that protect the urethra, clitoris and vaginal opening. At the top of the labia minora is the clitoral hood, the small bit of skin that 'hoods' the exterior clitoris. Under the clitoris is the urethra opening or urinary meatus where you pee. Beneath it is a small space called the 'vestibule', and then the vaginal opening. It's all pretty clear-cut — but once you start getting into the intricacies, you can discover some very interesting things. Here are seven fascinating things you probably didn't know about your vulva.