7 Fascinating Ways To Hack Your Brain To Be Less Negative, According To Science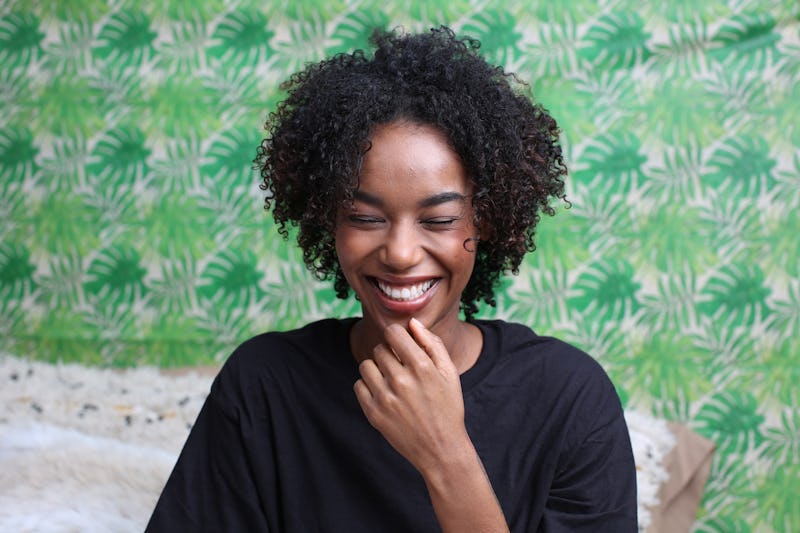 Ashley Batz/Bustle
One of the most common pieces of advice that you probably hear a lot is to "think positively." In all honesty, looking at the glass half full is not bad advice. Being positive isn't going to make your situation any worse. But thinking positively and getting into that mindset doesn't necessarily work for everyone. If that's you, experts say, there are some hacks you can use to help your brain be less negative.
"Basic biology is why it's so much easier to think negative than it is to think positive," Pamela Gail Johnson, Chief Happiness Officer and Founder of the Secret Society of Happy People, tells Bustle. "Once we fear something (think critters in caves during our caveman days) we then naturally look for other things that might harm us." Because of that fear, we have to make an effort to retrain our minds to say, "that's probably not going to happen," and then look for something positive.
It's why Anne Brackett, co-founder and CEO of Strengths University, tells Bustle that positivity is a talent. Some people just have that innate optimism wherever they go. If that's not you, that's OK. "Just like with any talent, you can still learn the skills and knowledge to become more positive," Brackett says. "You'll just have to work at it a bit more."
Fortunately, we have some useful life hacks for that. So if you want to have a less negative mindset, here are some fascinating brain hacks you should consider trying.