Give Your Bathroom Some Major Mermaid Vibes With This Chic AF Seashell Storage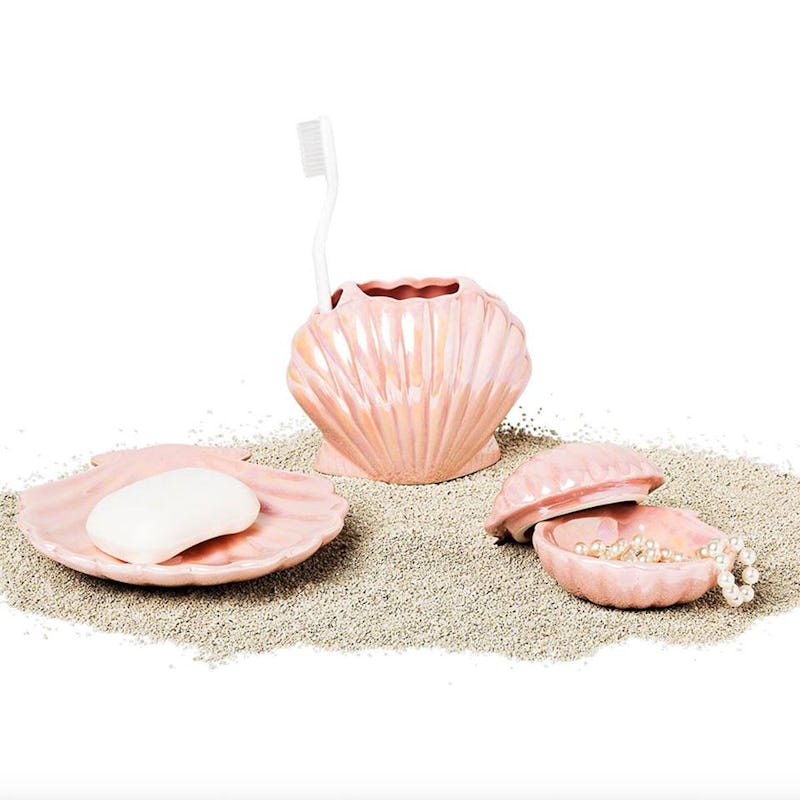 Flying Tiger Copenhagen
Affordable quirkiness in home decor has excelled in recent years in the UK thanks to the oasis that is IKEA, but it's not just the Swedes that are excelling in that market. Danish store chain Flying Tiger Copenhagen, formerly known just as Tiger, is quickly becoming the boss of selling a weird — and wonderful — variety of items that will brighten up your life and make your home one eccentric sanctuary. And you can buy a lot of trinkets and decor thanks to their small price tag, as there are so many Flying Tiger products under £10.
The beauty with Flying Tiger is that they take the mundane and transform it into something you never thought you needed in your life. It's hard not to walk through their store with a look of glee from the fantastic designs and ideas at play.
"When we design, we think about how products can inspire people to live life in a fun way," managing director Tina Kanter explained to Fast Company magazine. "We want to help change people's ideas about how to spend their leisure time." Well, Flying Tiger are definitely succeeding in that regard with their current summer range. From a tape dispenser in the shape of a lemon wedge on a cocktail glass to ice lolly highlighters, decking out your home for the summer season has become a hell of a lot easier — and funkier.
Whether you need to spruce up your home decor, buy art supplies, or just need a little something to brighten your day, Flying Tiger is the place to go. Here's just a taster of what the store has to offer, and believe me — after seeing these products you'll want to get your hands on these beauties ASAP.
You'll totally be the talk — and envy — of your friends with these accessories and decor items, trust. While you'll need to head in store to get your hands on the goods, I can't promise this is all you'll come out with.