What Do You Meme You Don't Already Have These Dope Board Games?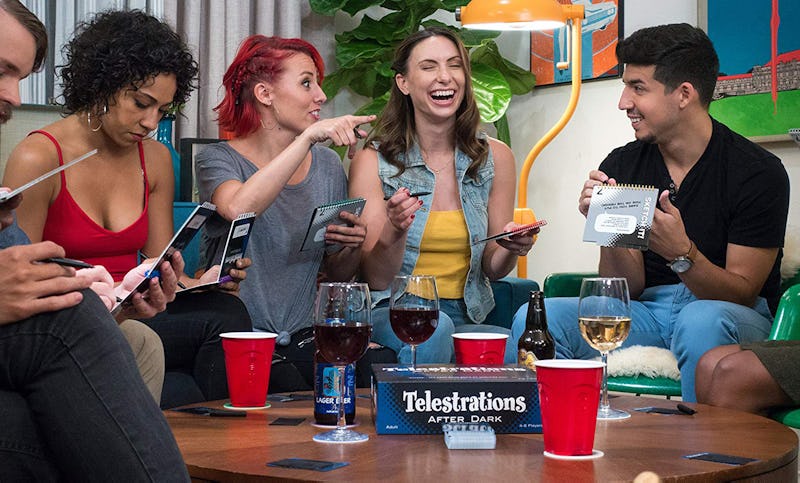 Amazon
It's always fun to get together with friends, but adding in just the right game for the right group can make a gathering epic. In fact, fun group board games can help your group learn more about each other and bond, all while you're having a blast.
Before you pick out a game, it's key to keep in mind who you're playing with. For example, if you're playing with a group of acquaintances (or even some uptight family members), you may want to keep the content on the milder side with a fun trivia game. But if you're playing with your best friend since preschool, by all means, bring on the NSFW party games.
You'll also want to consider the style of game. If game night includes a dozen or more people, it's best to stick with verbal party games that include only a few pieces and minimal instructions. Otherwise, you could be dealing with total chaos. But if you're playing with a small, more introverted group, consider picking up a board or drawing-style game that's a little less intense.
No matter which route you go, finding the perfect fun group board game can make or break your night. Here's a list of some of the best options out there to help you kick your get-togethers up a notch.
This article was originally published on