Never Read A Graphic Novel? Start With One Of These Female Authors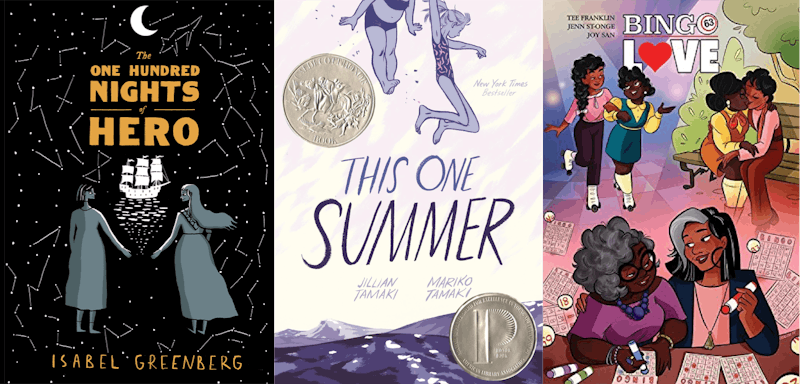 Foyles/Amazon
This week, a graphic novel made the Man Booker longlist for the first time — Sabrina, by Nick Drnaso, a brilliantly disconcerting depiction of trauma and truth in the internet age. Too often, graphic novels are perceived as exclusively the domain of homogeneous white men; in reality, women, people of colour, LGBTQIA+ people, and members of other marginalised groups are responsible for some of the most innovative, enchanting books in the comic scene. If the Booker buzz has encouraged you to get into the genre, here's a list of seven incredible graphic novels written by women to get you going.
The issue of diversity in the graphic novel industry remains a pressing one. In 2016, the Angoulême Festival nominated 30 authors for its Grand Prix award — but not a single woman made the cut, as the Independent reported. Wired, meanwhile, covered the persistent absence of people of colour in the creative teams behind many graphic novels and comics, even as publishers purport to diversify the titles they produce.
A chart compiled by Comics Beat proves that audiences are hungry for graphic novels created by diverse creative teams, many of which topped the genre's 2017 bestseller list. So if you're looking to see yourself represented in graphic novels, if you want to support diverse creators, and if you want to plunge into the best of the genre, start with one of the acutely talented women listed below.