7 Hacks That Will Make You Happier In Your Relationship, According To Therapists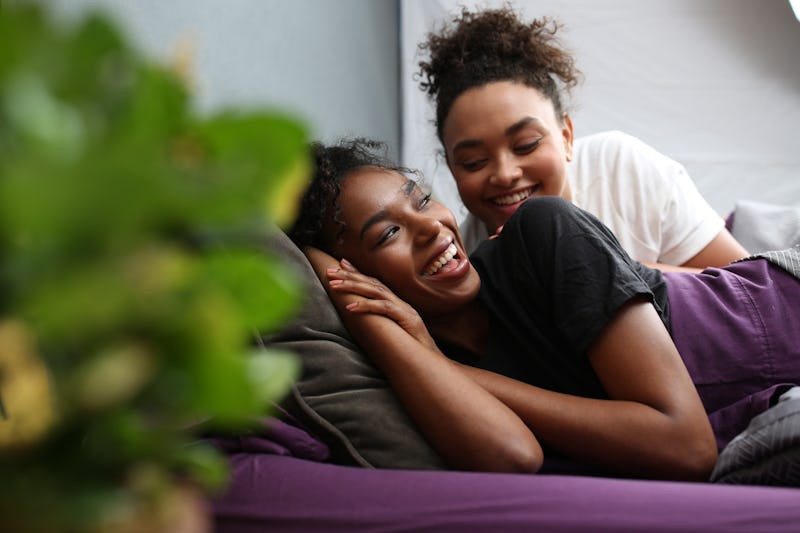 Ashley Batz/Bustle
When you've been feeling unhappy in your relationship, it's easy to feel like things may be coming to an end. But that's not always the case. You can always turn things around if you want to. According to therapists, there are some things you can do to feel happier in your relationship again.
"In order to have a happy relationship, it needs consistent care, attention and effort," Stephanie Macadaan, LMFT, creator of The Happy Couple Plan, tells Bustle. "For some reason, most couples think their relationship should be self-regulating and just work, but that is not the case."
Therapy may not be for everyone. But getting help from a therapist can give you strategies you can use to find happiness in your relationship again. As relationship therapist Corrin Voeller, tells Bustle, "I specialize in working with people considering divorce, who are so done and fed up. But I've seen those people make changes, love their relationship, and find happiness and fulfillment once again. It helps to have guidance of a therapist."
You don't always need to find someone else in order to have a happy relationship. If you still love your partner and you do want things to work, here are some hacks that will make you happier in your relationship.