7 Major Health Benefits Of Cuddling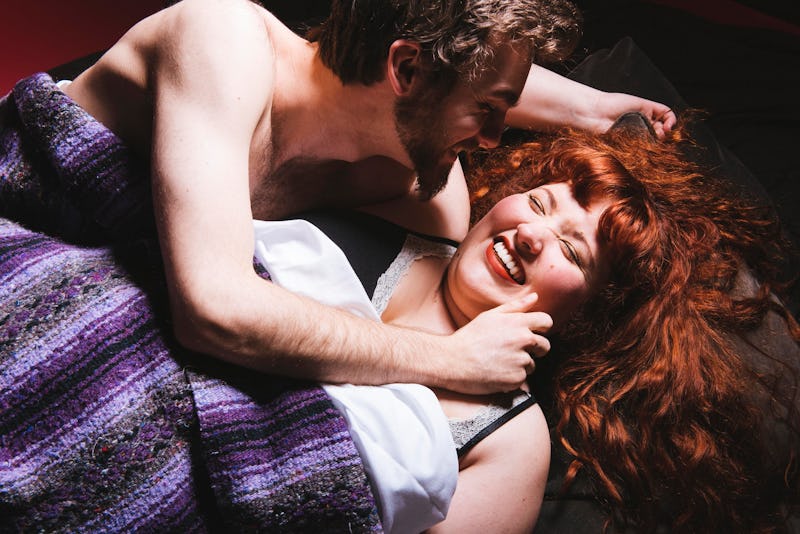 BDG Media, Inc.
I'm a cuddle monster. I've been a cuddle monster since I was very, very little. In the video of my first day of kindergarten, you can see me casually lean against my aunt until my entire body is against hers. There's just something about getting all snuggled up with someone that gets me, every time. I always thought it was because I'm a natural-born hedonist, but apparently there are some major health benefits to cuddling, too.
"Cuddling is such a great way for couples to connect!" Sarah Watson, LPC and CST, tells Bustle. "Body to body touch release oxytocin, which helps us bond, and can lower anxiety, depression and blood pressure. I recommend cuddling to increase intimacy with your partner. Cuddling doesn't have to led to physical intimacy, but it could if you wanted it to. Cuddling is bonding and relaxing. Make time to connect and cuddle!"
And while cuddling in the summer months can make you feel like you're going to drown in sweat, the winter months are basically made for cuddling. Cooler temperatures mean not only are you more inclined to snuggle up to your boo (or, you know, whomever) but you're also probably spending more time inside. So grab your comfiest sweats, sink into your favorite part of the couch, put something on Netflix, and enjoy these seven health benefits of cuddling.