7 Heroic Acts Of Kindness During Hurricane Irma That Will Bring You To Tears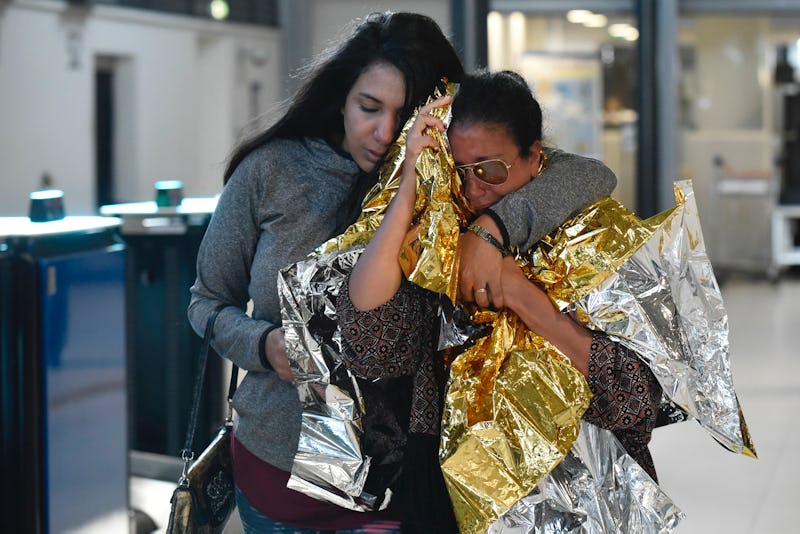 PHILIPPE LOPEZ/AFP/Getty Images
Right on the heels of its recent counterpart Harvey, Hurricane Irma has moved slowly but destructively through the Atlantic for the past week. As the damage spreads, people are coming together to help their neighbors, the small silver lining around all this tragedy. And in particular, seven heroic acts of kindness during Hurricane Irma may inspire you to be a part of the recovery efforts yourself.
Irma made clear early on that it was a powerful storm, and has been living up to that reputation since first making landfall several days ago. The storm slammed much of the Caribbean and the state of Florida, and now it looks like it's headed north toward Georgia and the Carolinas. At least 33 people are confirmed dead across the Caribbean, and the death toll may rise as the storm continues forward. Through it all, however, people have shown up to help one another, even while going through trauma themselves.
Use these heroic actions to motivate you toward bold action yourself in the wake of the hurricane. Whether it's organizing a fundraising drive or flying down to help people gut the inside of their homes, try to really challenge yourself and make an impact on the recovery effort. So, let these stories of people helping others during this tragedy help you to do the same.