7 Holiday-Themed Short Stories To Read When You Need A Break From Family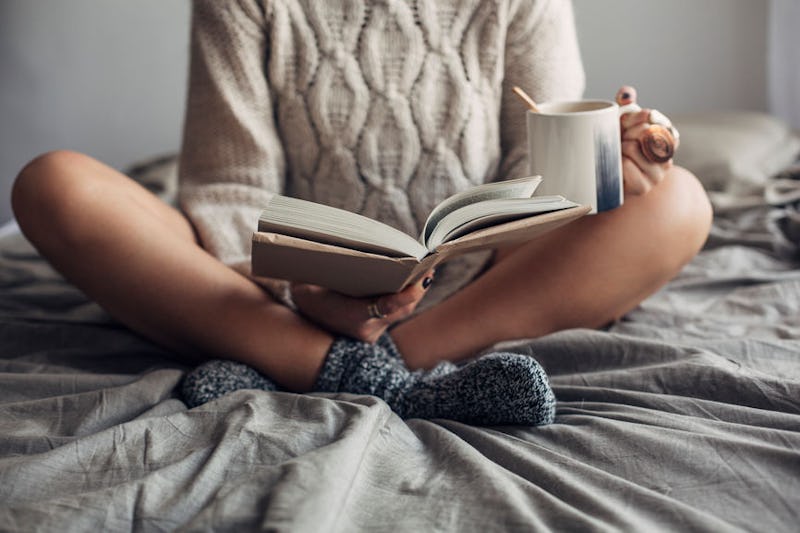 LUMINA/Stocksy
The holiday season is a time defined by stories — from the tales that get told to children everywhere, to the memories that your family laughs about around the dinner table. 'Tis certainly the season to share a good story with those you love, which makes it the perfect time to always read some holiday-themed short stories.
There are so many classic stories that get told again and again during the season. Think, for instance, of Rudolph the Red-Nosed Reindeer, Frosty the Snowman, and all the other characters that have become an essential part of holiday celebrations. Plus, of course, there are the stories that are central to the winter holidays themselves, like the story of the first Hannakuh and the legend of Santa Claus. Every culture and every family in the world tells different stories to each other at this time of year.
So, here are a few more short stories to help you ring in the holiday season. In the stories on this list, you'll find heaping helpings of all the things that make the holidays special. There's plenty of magic within these stories, along with a delectable serving of family drama. These are stories you can share with each other as you deck the halls, or read quietly to yourself when you need to take a break from all the festivities.
The best part is, you can read them all online for free! So, no matter how you're celebrating, consider this a gift from me to you: