7 Interesting Things That May Increase Someone's Chances Of Getting Pregnant, According To Research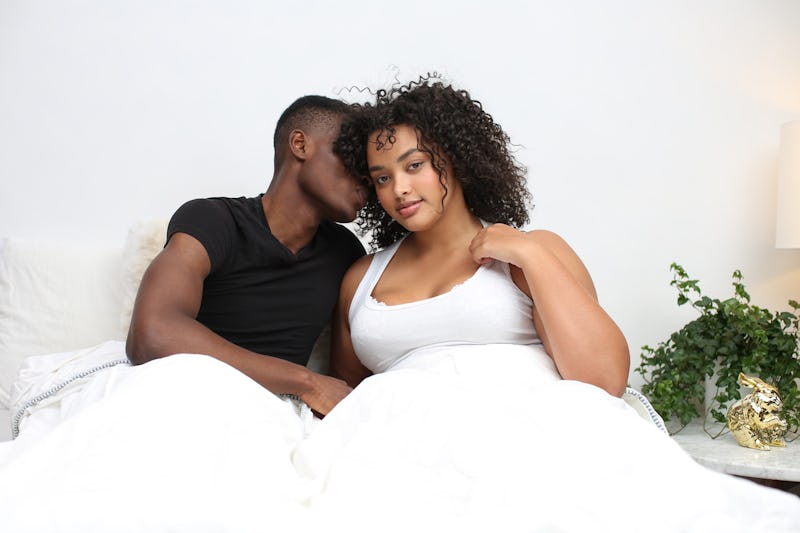 Ashley Batz/Bustle
Getting pregnant doesn't come easily for everyone. But, according to research, there are some things that may increase someone's chances of conceiving, and you may not be aware of them.
"There are a few general things women can do to increase one's chances at getting pregnant," Connie Alford, M.D., a Naples-based fertility specialist at IVFMD, tells Bustle. For instance, maintaing a healthy lifestyle, eating right, limiting caffeine, taking prenatal vitamins with DHA, and having sex frequently around the time of ovulation can really help. "Sperm can live for a few days in the female reproductive tract, so having intercourse early and often can definitely improve your chances," Dr. Alford says. Nowadays, there are so many different apps out there that you can use to help track your cycle so you can maximize your chances, if you are looking to get pregnant.
Although some fertility experts may suggest certain sex positions or lubricants to help up your chances, Dr. Daniel Kort with Neway Fertility tells Bustle, "these haven't been associated with increased pregnancy rates."
But there are some surprising research-based things that are linked to an increase in pregnancy. So here are some weird, interesting, and lesser-known things that can increase someone's chances of getting pregnant, according to research.