7 Interesting Traits Divorced Couples Have In Common, According To Divorce Lawyers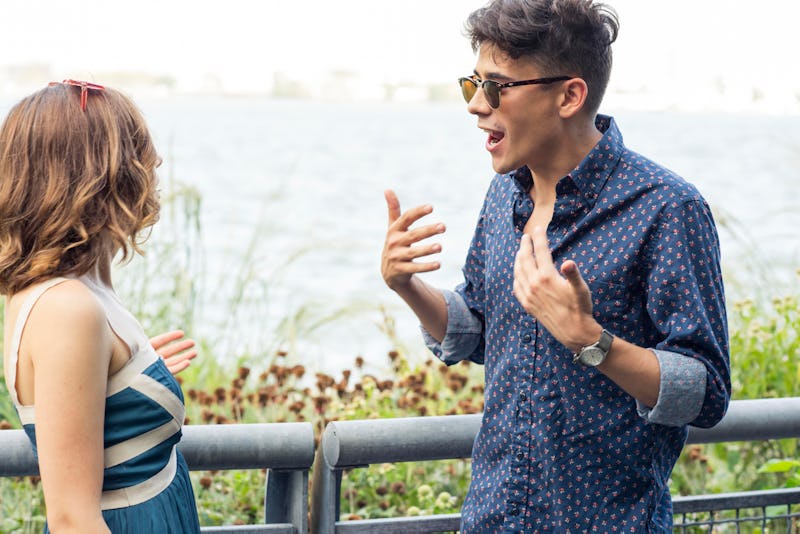 BDG Media, Inc.
When it comes to separation, reasons why couples get divorced are varied, as well as the problems that might have led them there. While every couple and situation is different, divorce attorneys will tell you many of the couples they've worked with have some pretty interesting similarities. After all, nobody knows the inner workings of divorce as well as they do.
"Divorced couples often have traits in common," Divorce Attorney Allison Maxim, owner of Maxim Law Firm, tells Bustle. "But it really depends on the type of divorce they had in the first place."
For instance, Maxim says, couples with children who settle their divorce by agreement and remain amicable after the fact will likely have the four following traits: good communication regarding shared assets or children; flexibility with visitation or parenting time schedules; overall good co-parenting where kids are put first; and a willingness to have open discussions or use mediation if a difficult issue arises.
On the other hand, couples with children who go through conflict-filled divorces where negativity and distrust still remains will likely have the following five traits: poor communication; inflexibility related to the children's time with each parent; denial about how they contributed to the conflict in the relationship; and fear or mistrust of their ex.
"Every divorce is different," she says. These are just some of the more typical commonalities she sees. Here are some other traits divorced couples have in common, according to other divorce lawyers.