How Las Vegas Taught Me To Live In The Moment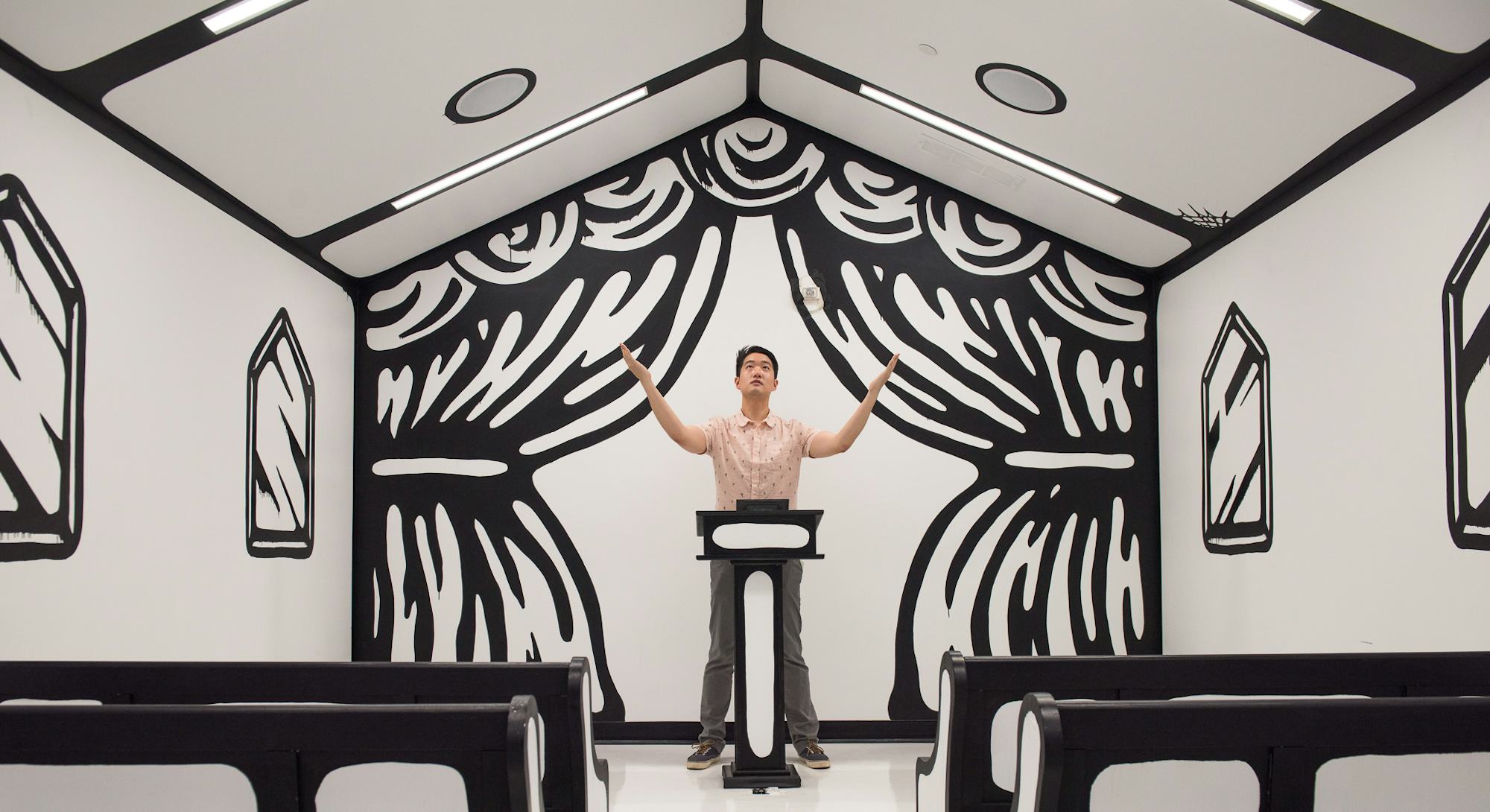 Lately, I've been feeling like I'm on the cusp of a breakthrough. I recently received a graduate degree in creative writing, I'm this close to finishing the novel I've been working on for years, I'm happy leading a team at work, and I'm generally feeling like the grownup I've always wanted to be.
But here's the surprising thing that happens when everything's going well: Instead of enjoying your success, sometimes your first instinct is to put limits on yourself. I've been saying "no" to a lot of things I enjoy. "No" to impromptu drinks with friends; "no" to last-minute weekend trips; "no" to too much fun. I've been stuck in the future, telling myself I'll have fun once my book is done and published, once it gets made into a movie, once I'm rich and famous. See? I'm getting way ahead of myself!
That's why I said "yes" to an incredible opportunity to take a long weekend trip to Las Vegas. As I realized while planning my trip, Vegas is one of the best places to tap into your spontaneity. It's jam-packed with culture, adventure, creativity, excitement, and talent. During my trip, my mind was constantly blown by fun surprises, whether I was flying over a desert canyon, dining at a hidden restaurant-within-a-restaurant, or pressing a magical button that made champagne appear in my hand! Here are the lessons Vegas taught me about how to seize the day and live in the present.
On a typical vacation, I often do things that I could have easily done at home in New York: stay in bed until late, eat a lazy brunch, walk around for hours. Of course, there's nothing wrong with these things! But relaxation isn't the only way to recharge. Sometimes a brand new experience — even one that scares you a little — is just as energizing, if not more so.
That's why I signed up for ziplining with Flightlinez Bootleg Canyon. I don't have a debilitating fear of heights, but I've never been accused of being an adrenaline junkie, and the closer ziplining day loomed, the more nervous I got. Flightlinez is heaven for thrill seekers — with 1.5 miles of zip lines over the course of four runs, you zoom up to 60 m.p.h. Between runs is a hike where you might spot big horn sheep, lizards, hawks, and other desert wildlife. A real adventure!
My friend Arielle and I took the quick 30-minute, gloriously scenic drive from the Las Vegas Strip to Boulder City, Nevada, home of Flightlinez. Once we arrived at Flightlinez, my nerves remained, but my actual fear dissipated. My guides, Brina and Gary, were hilarious, friendly, and above all, professional. Right before my first run, Gary harnessed me in, and the scariest part was lifting my feet off the platform to hang from the line, letting go and giving myself over — it was kind of a profound moment!
Once I was flying, euphoria flooded my veins and I had the sensation of hurtling forward through nature. All I remember is seeing Arielle cheering me on from a platform on the ground, and a sense of exhilaration and relief came over me once I hit the brakes. After being so nervous for weeks beforehand, all I wanted to do was go again and again! The perfect kick-off to my #YOLO weekend!
It was an easy decision to choose Palms Casino Resort as my Vegas home base. The Palms' motto is #UnstatusQuo, which was exactly the "spirit hashtag" I needed for my trip. From the jaw-dropping art — the hotel is full of original pieces by Damien Hirst, Takashi Murakami, Jean-Michel Basquiat, and many, many others — and fun surprises, like an old-fashioned arcade that opens up into a stunning restaurant — the Palms seems designed to delight you with hidden surprises and one-of-a-kind details.
My room itself was in the Fantasy Tower, and as part of the Palms' $670 million renovation, it was bright, new, and homey. My view looked out onto the pool by the pumping day and nightclub KAOS, yet it still felt totally serene. Plus, the magical, glowy sunlight in my room made for one of the best selfies I've ever taken!
It sometimes feels like "doing drinks" is the obligatory hangout activity with friends, and it can get monotonous. For my Vegas trip, I definitely wanted to do cocktails, but in a way that was anything but everyday. That's why my friend Suzanne and I ventured to Rosina at The Palazzo. We dressed in pink in honor of our favorite beverage, rosé!
Rosina is intimate and tucked away amid The Palazzo Casino floor, but the moment we walked past the velvet rope, we were transported to an elegant, sparkly speakeasy, where everything down to the coasters was ornate and glamorous. And here's the ultimate selling point: Rosina is home to the famous Champagne Button, which you can press for instant champagne service! Trust and believe, Suzanne and I were smashing that button from every angle.
In addition to their luxe regular menu, Rosina has three secret menus featuring specialty cocktails: a julep menu, an Old Fashioned menu, and a Manhattan menu. In addition to champagne, I ordered a Seasonal Fix, which is totally bespoke — you pick your fresh organic fruit, you pick your spirit, and the bartender whips it all up perfectly; Suzanne ordered a Banco de Mexico from the julep menu, a sophisticated Mezcal cocktail. Everything was delicious, and we had an unforgettable experience. A special thanks to our bartender Nick, who is a real artiste!
This might sound counterintuitive, since we're always told how our phones take us out of the moment, but taking photos actually helps you seek out opportunities for beauty and fun, and helps you to stay aware of the details of your surroundings — i.e., stay in the moment!
In my regular life, I'm not a big photo-taker, but I found so many incredible, beautiful sights all throughout Vegas that I wanted to share with my friends. Even without leaving the Palms, I was constantly discovering random photo moments, like a color explosion by DabsMyla in a secret stairwell, a flower trapped in a bowling ball I found during a tour of the Kingpin Suite, a ridiculously photogenic chapel designed by Joshua Vides, and so many more. The Palms is like a magical castle with all sorts of hidden hallways and nooks (and even a whiskey bar behind a bookcase). Get ready for an avalanche of likes!
For the past two years, I've been more disciplined than ever, including when it comes to diet and exercise. It's all been part of maintaining more control over my life while it's been busier than ever.
However, as my weekend in Vegas taught me, there's such thing as too much control, and balance is everything. I actually engaged in a lot of healthy activities in Vegas! I was a frequent visitor to the fitness center and Drift Spa at the Palms, and I joined Suzanne on some of her wellness activities she had planned.
But one night, my friends and I went to Robert Irvine's Public House at the Tropicana Las Vegas for a total feast of delicious, elevated pub food, and we had all of it come out at once. Just seeing that huge amount of food on the table made us ridiculously happy. We had three different kinds of pizza, poutine, chilled jumbo shrimp scampi toasts, ahi tuna sashimi, a dozen wings, carbonara "mac & cheese," plus English banoffee pie and a skillet baked triple chocolate cookie for dessert — and that's not even all of it!
Out of our group, I probably ate the most, but I felt exactly zero guilt, then or afterwards. It was all about letting go of any restrictions for a night and eating to my heart's content!
The activity I was most excited about was seeing O by Cirque du Soleil at Bellagio and getting to visit backstage beforehand! My insider guide was gold medal-winning synchronized swimmer and O performer Suzannah Bianco, who gave me a tour of the grand theatre and high-tech behind-the-scenes area, which includes the massive water tank in which Bianco performs, the workout rooms, and the costume and makeup rooms, where I watched Bianco transform herself into her mermaid-like O character.
It was awe-inspiring to see everything that goes into this production every night. It's the product of the expertise and tireless work of world-class athletes, artists, and technicians. After nearly 22 years of performing with O, Bianco is still excited about her work night after night — after all, she's living her dream as a working athlete and artist. "I do 10 shows a week, but I approach it like, I get to do this two times a night," Bianco says with a laugh. "I get to come here and swim and explore my character and be bright and shiny for everyone who's so excited to receive what we have to offer!"
Once Bianco was painted, suited, and bedazzled, I joined my friend Arielle for showtime. We had the best seats in the house, and we sat back and took in the pyrotechnics, aquatics, high flying acrobatics, the comedy, the drama. I came out of the theatre inspired to be as committed to my passions as all those performers were to their craft.
A big part of failing to live in the moment is losing sight of gratitude. When I'm caught up in the future — What if something happens before I finish my book? What if my book never gets published? — I'm not thinking about all the great things in my life that I'm already free to enjoy right now.
At my final Vegas dinner at Sara's — an Old World-glam restaurant-within-a-restaurant that you have to get escorted into by a well-dressed host — I was in a reflective mood, thinking about how fortunate I was to have all these adventures. I learned to let go at Flightlinez, appreciate the unexpected at the Palms, indulge myself at Robert Irvine's, find inspiration at O, bask in the finer things at Rosina, and feel gratitude about it all over a spectacular fine-dining experience at Sara's. We indulged in Steak Oscar, oysters on the half shell, Truffle Fried Chicken, and quite possibly the best cocktail I've ever had: the Pair-O-Dice Greyhound.
I never thought of myself as a "Vegas person," but as it turns out, I definitely am! Without a doubt, I'll be booking another trip to Vegas ASAP and bringing more of my friends. And the best part? What happened in Vegas didn't just stay there — I'm bringing my newfound sense of #YOLO back into my regular life, and it's better for it!
This post is sponsored by Las Vegas Convention and Visitors Authority.