7 Men Reveal How They Knew They Felt An Emotional Connection With Someone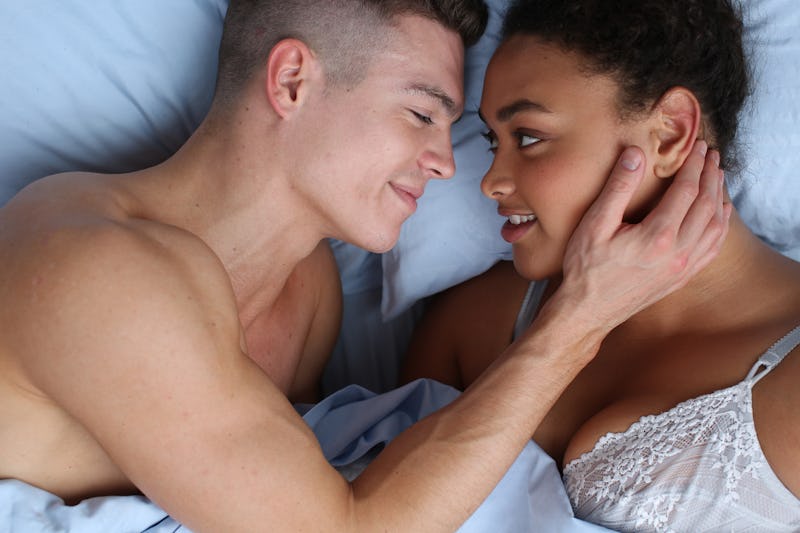 Ashley Batz/Bustle
One way to have a strong relationship with your partner is to build a deep emotional connection with them. Unlike things like physical attraction which you can't really control, dating and relationship coach, and host of the podcast "The Man Whisperer", Laurel House, tells Bustle, having an emotional connection with someone is a choice. "It's similar to how we don't 'fall' in love," House says. "Instead, we choose to open our heart to the possibility of love, and emotional connection."
And across the board, what causes someone to open their heart up to the possibility of love can be different. For some people it may be the emotional support that a partner gives them, and for others it may be the feeling of connectedness they get, especially from feeling comfortable enough to be vulnerable.
Everyone experiences emotional connections in their own way. But it's important to note that while emotional connection can't be defined across gendered lines, society often assumes it's harder for men to be vulnerable, based off of social constructions of masculinity. But this certainly isn't the case for everyone who identifies as male. Below, seven men share how they knew they felt emotionally connected to their partner.