What 7 Activists Want You To Know About Facing Mental Health Stigma As A Person Of Color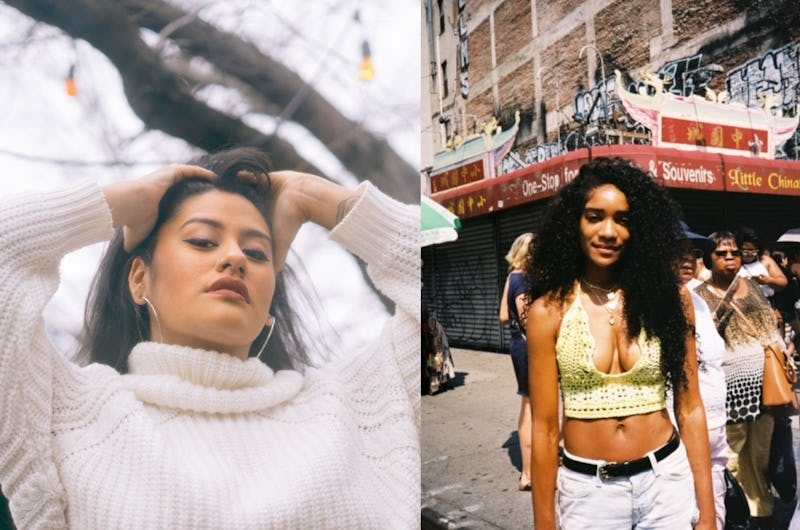 Courtesy of Amy Quichiz/ Courtesy of Jocko Graves/Elyse Fox
In the world of mental health awareness, there are myriad stigmas that make it harder to get treatment. For people of color who live with mental illness, those stigmas can be compounding. Whether it's the dangerous myth that Black men are "too strong" to seek mental health treatment, or that only certain women can experience an eating disorder, these stigmas are incredibly damaging, and often render people of color who experience mental health issues invisible.
But, of course, mental health issues affect people of any race or identity. According to Mental Health America (MHA), 8.9 million Latinx people in the U.S. live with a diagnosable mental illness, but, as the American Psychiatric Association (APA) found, only 36 percent of Latinx people with depression received care. And the National Alliance of Mental Illness (NAMI) reported that Black Americans are 20 percent more likely to be diagnosed with a serious mental health issue than the general population, but only 25 percent of Black Americans with mental illness receive treatment. What's more, the APA reported that Indigenous Americans and Alaskans "experience serious psychological distress 1.5 times more than the general population," and the rates of post-traumatic stress disorder (PTSD) in Indigenous communities are twice that of the general U.S. population.
Long story short, mental illness is far from being a health issue that only affects some people, and for people of color, the particular stigmas around mental health they face can create a uniquely isolating experience. These mental health advocates tell Bustle the unique stigmas they face as a person of color who lives with mental illness, and how they combat them.