7 Myths About PTSD You Probably Didn't Realize Were Harmful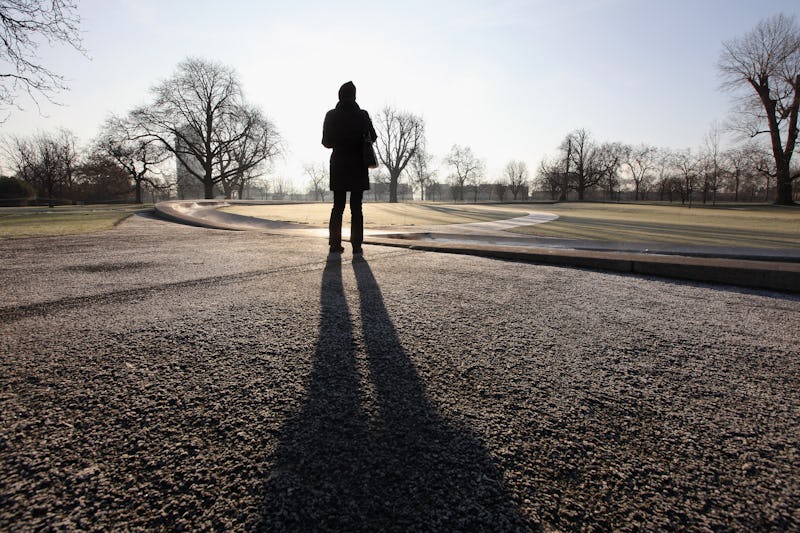 Dan Kitwood/Getty Images News/Getty Images
Mental health stigma and discrimination against those who have mental health disorders is considered one of the most foremost barriers that keep people from seeking proper mental health treatment. While stigma surrounding depression and anxiety has lessened in recent years, posttraumatic stress disorder (aka, PTSD) is a mental illness that is still surrounded by many myths and stigmas that not only keep people unable to access treatment, but also fearful of sharing their experiences with others.
According to the Sidran Institute, a trauma advocacy and education organization, an estimated 5 percent of people in the U.S. have PTSD at any given time. Moreover, around one in ten women will develop PTSD in their lifetimes. The disorder usually develops after a traumatic event occurs, and is characterized by symptoms such as flashbacks about the incident, nightmares, feeling numb, distorted sense of self, constantly being in fight-or-flight mode, and more.
Despite how common it is, PTSD is still something those who don't have it struggle to understand. Longstanding myths, such as the idea PTSD only affects veterans, have stood in the way of people living with the disorder from feeling empowered to seek help and support. Here are seven myths about PTSD that need to put to rest, once and for all.