7 Natural Remedies For Gas That You Probably Haven't Tried Yet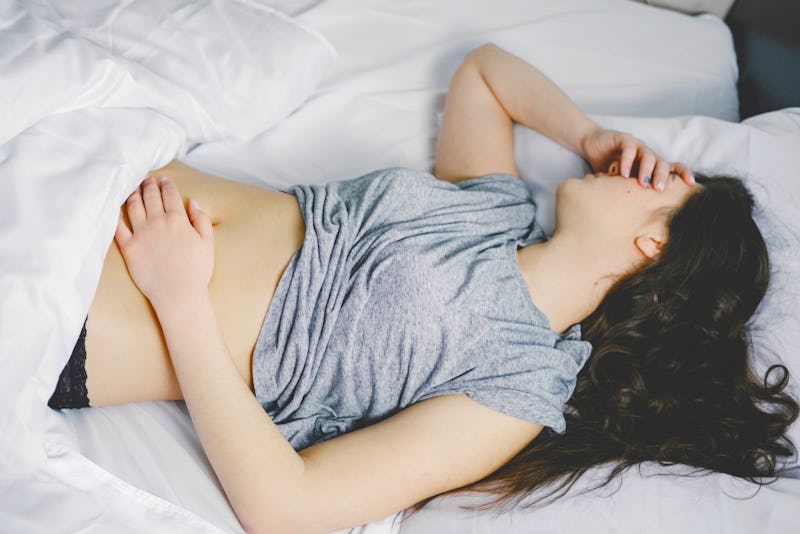 Denis Val/Shutterstock
Dealing with gas can be both annoying and embarrassing, and it sometimes can be hard to manage. No one wants to have to reach for the medicine cabinet every time tummy troubles arise, but luckily, there are a number of natural remedies for gas that can help do the trick. Treating your gas naturally can not only help diminish gas while you're experiencing it, but it can also help prevent any unwanted flatulence down the line.
"Let's be honest: We all feel gassy several times during the day," Dr. Luiza Petre, MD, tells Bustle. "Surveys show that abdominal bloating affects up to 30 percent of Americans. However, because bloating and gas are usually tied to what and how you eat, you can usually avoid it with a few simple changes that can ease your discomfort. "For example, strongly scented herbs, relax the smooth muscle bands that line our digestive tract, controlling the nausea, spasm, gas, and cramping associated with everything from motion sickness to irritable bowel syndrome."
To stop relying on that Beano and to get rid of bloating and gas one and for all, try some of these seven natural remedies that experts recommend and you likely haven't thought of before.
This article was originally published on