Ways To Keep Bugs Out Of Your Apartment Using Stuff You Probably Have At Home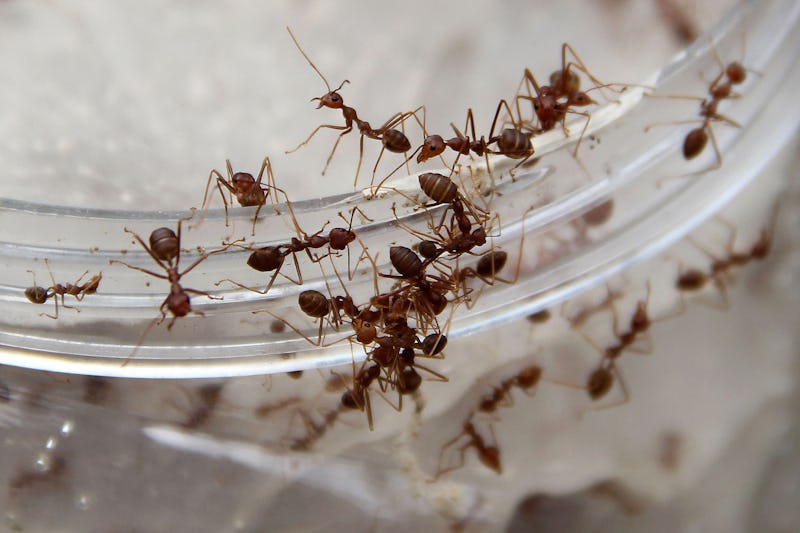 Nurcholis Anhari Lubis/Getty Images News/Getty Images
Summer means rosé all day, pool floats, and uninvited house guests that won't leave, and I don't mean your couch-surfing friends. These freeloaders are much worse — bugs. However, there are natural ways to keep cockroaches and other bugs out of your house this summer if you don't want to cover your pad in harmful chemicals. It's often said that only cockroaches will survive the apocalypse, and this might be true because these creepy crawlers — much like the dreaded bed bug — can survive almost anything.
But, all is not lost my friendlies. Whether it's cockroaches, spiders, ants, earwigs, or any other type of insect, there are actually a lot of all-natch remedies to keep them away using things you probably already have in your kitchen. While it might be tempting to set off a bug bomb and be done with it, exposing yourself to pesticides is not without risk. Pesticide exposure can result in headaches, dizziness, nervousness, gastrointestinal distress, skin irritations, mood swings, fatigue, and a host of other unpleasant symptoms that could derail your summer plans.
What's more, Mother Nature Network cited 16 studies that found that pesticide exposure during childhood can increase the risk for certain cancers. If that's not your jam, turning to these all-natural remedies can rid your home of roaches, and other unwanted pests, without making you sick.