7 Non-Toxic Moisturisers With SPF Under £25 To Protect Your Skin & The Environment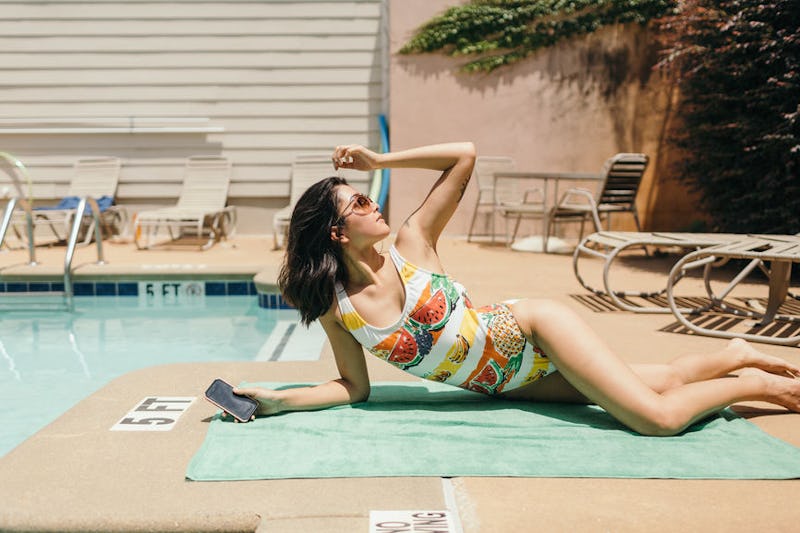 Cinemalist/Stocksy
Finding your perfect moisturiser can seem like a lifelong pursuit. You need one that nourishes the skin, leaves it feeling hydrated, isn't too thick or heavy, and smells nice. Increasingly, it's also super important to find a formulation with an added SPF. And then there's the issue of sourcing a cream that's affordable, as well as non-toxic and natural. I have found 7 non-toxic moisturisers with sunscreen under £25 to help you with that very challenge.
The majority of these moisturisers with SPF do not contain oxybenzone and octinoxate, two ingredients that are toxic to marine life and can damage the eco-system. They are also mostly mineral based rather than chemical, meaning they instead feature naturally derived zinc oxide or titanium oxide, and repel the sun's rays, rather than absorbing them as chemical SPFs do.
It's important not to compromise on the quality of your moisturiser though. Not only does a formula need to be natural and environmentally friendly, and feature an SPF, it also needs to feel lovely on the skin and provide instant gratification, from boosting radiance to priming the skin for makeup.
These 7 formulas have it all, and even better, they are all under £25. Keep reading to find your match.