7 Other Health-Related Benefits Of Birth Control Pills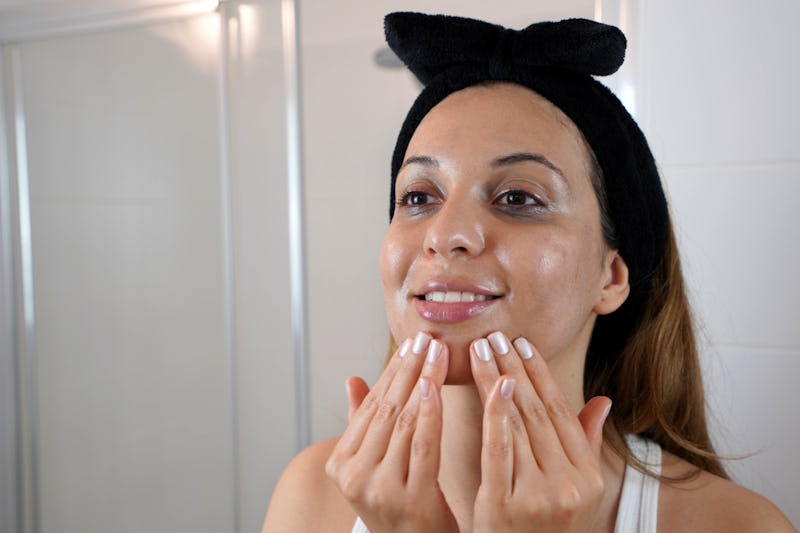 Sergio Monti / EyeEm/EyeEm/Getty Images
When debating whether or not to take birth control pills, "no surprise babies!" tends to top the list of "pros." But in addition to (temporarily) transforming your uterus into a hostile, and unwelcome land for potential mini-yous, hormonal birth control has a number of other health benefits.
First, let's recap how birth control pills work. The hormones in the pill thicken the cervical mucus, which makes it more difficult for a sperm to swim through the cervix to the egg. And even if a sperm managed to do so, the pill also prevents ovulation (the process of the ovaries releasing an egg) so there's no egg there for even the most industrious sperm to impregnate.
Many of the negative side effects of periods, like painful cramps, headaches, and acne flareups, are the result of the ebb and flow of hormones during the menstrual cycle. By disrupting the regular menstrual cycle, birth control pills can help even out some naturally occurring hormone imbalances, and reduce some of these negative side effects.
They are so effective, in fact, that doctors often prescribe birth control pills for non-pregnancy related health issues. "Most gynecologists will tell you that 50 percent of the Pill prescriptions are for birth control only — the others are for the 'non-contraceptive' benefits," Maureen Whelihan, M.D., an OB/GYN at the Center for Sexual Health & Education, told SELF.
The Pill isn't perfect for everyone, of course, and anyone interested in taking it should consult with an OB/GYN first. But for some people, it can significantly improve your period and overall quality of life. Check out some of non-contraception related benefits of the pill below.