GOP Politicians Have Said Some Shocking Things About Poverty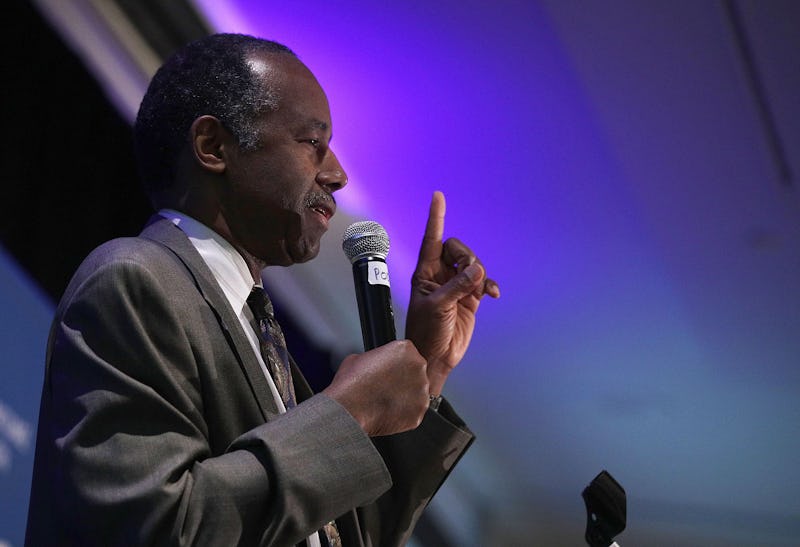 Alex Wong/Getty Images News/Getty Images
America has a history of respecting each citizen's pursuit of the "American Dream": the idea that anyone, regardless of social circumstances, can lift themselves out of poverty to achieve success. Unfortunately, for many, this ideal is unrealistic. Millions of American are stuck in a cycle of poverty that is nearly impossible to escape without government assistance. But many politicians have never experienced, or even witnessed, a life of need; in fact, a number of GOP politicians have made offensive comments about poverty that reveal just how disconnected many of them are from the people they are supposed to serve.
Poverty is not a personal choice. There are a number of systemic issues that contribute to some individuals being simply unable to live beyond paycheck-to-paycheck. For example, let's say a woman who grew up in a housing project had substandard education because her school wasn't given enough resources. Since she wasn't taught sex-education in school, she becomes pregnant at a young age. While trying to support her child, she works 40 hours a week at a local fast food restaurant, which pays $7.25 an hour (the national average minimum wage). This means that she makes just over $1,000 a month. Since the average parent spends $50 a week on the child, this is hardly enough to buy food, basic supplies, and pay rent.
As you can see from this example, poverty isn't so black-and-white, and it certainly doesn't suggest laziness; rather, it suggests that many people are doing everything they can to escape the cycle of poverty that political decisions continue to perpetuate.
Unfortunately, many politicians still don't understand this. For reference, here are some of the most offensive things politicians have said about poverty: