7 Dates Where You Won't Be Distracted By Phones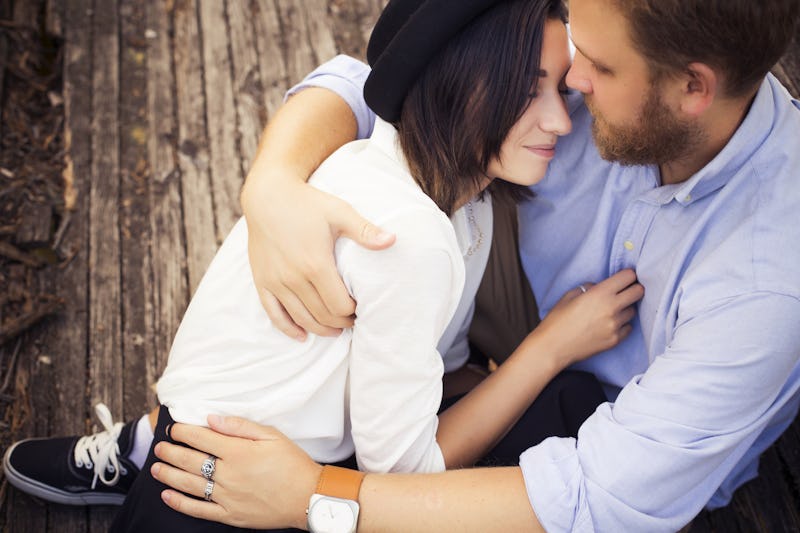 AnnaDemy/Fotolia
If you've ever asked, "what is phubbing?" you're pretty lucky, because way too many of us have experienced it. It's basically when someone ignores you for their phone. Which is always annoying, but— when your partner does it— it can be a genuine relationship-killer. In fact, a horrifying survey by mobile intelligence developer Delvv of 355 Americans found that a third of people would rather give up sex for three months than use a dumb phone, instead of a smartphone, for a week. Seriously. My brain can't handle this. It shows that our priorities have gone so, so far off. We need a major reset. But, we're so trained to have a phone within reach, that getting used to not having your phone around can be tough.
"Try to cut back on using your phone gradually," David Brudö, co-founder and CEO at mental wellbeing and personal development app Remente, tells Bustle. "Try simply not checking it unless you actually need to use it. Or, leave your phone at home when you go out for dinner or grocery shopping. This way it will help you to change your habits in small dosages."
I think a really good way to do it is to start with dating. Firstly, because it can save your freaking relationship. But also because dates should be fun and engaging enough that you won't need to check Instagram as quickly as possible.
Here are some ideas for phone-free dates, because your partner will appreciate it: