Doctors Reveal The Germiest Parts Of The Airport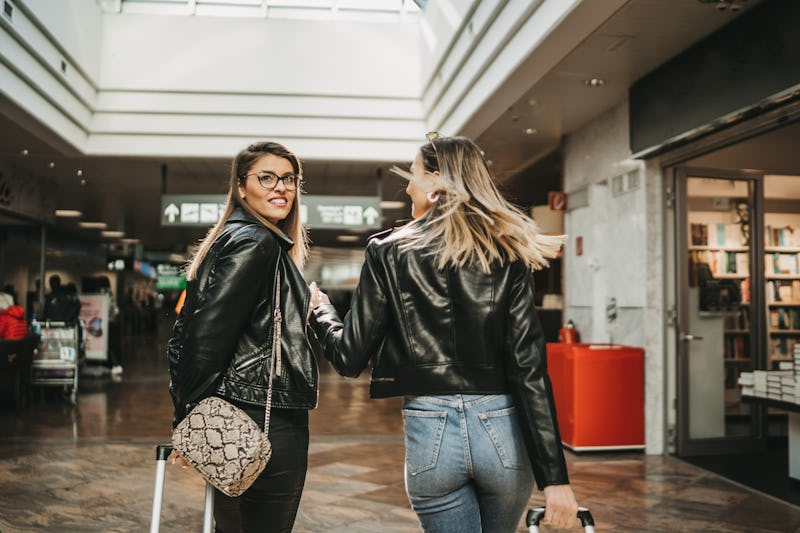 bojanstory/E+/Getty Images
The holiday season in the northern hemisphere, a time when many of us are hopping on planes to visit (or get away from) family, unfortunately coincide with flu season. As a result, airports and other travel hubs can be hotbeds for viruses, as travelers pass through carrying germs. Cold and flu viruses are spread by airborne droplets expelled by people who have the virus, usually in the form of coughs and sneezes, and studies have found that these viruses can survive for up to three hours on surfaces — which, in an airport where thousands of people go by every hour, can add up to quite a lot of virus buildup.
Traveling through airports in winter will likely bring you into contact with a high number of cold and flu droplets. "In the United States, flu activity begins to increase in October with a peak — the height of flu season — between December and February," Dr. Scott Kaiser M.D., a family physician with Providence Saint John's Health Center, tells Bustle. "That said, this heightened activity can extend into May, with a prolonged flu season lasting well into spring." So even if you're traveling for spring break, wash your hands, stay away from communal surfaces, and avoid anybody who's coughing without covering their mouth.
Here are the particular hotbeds of flu germs to avoid in airports.