7 Podcasts By Black & Mixed Race Brits That Are Here To Serve Facts & Inspo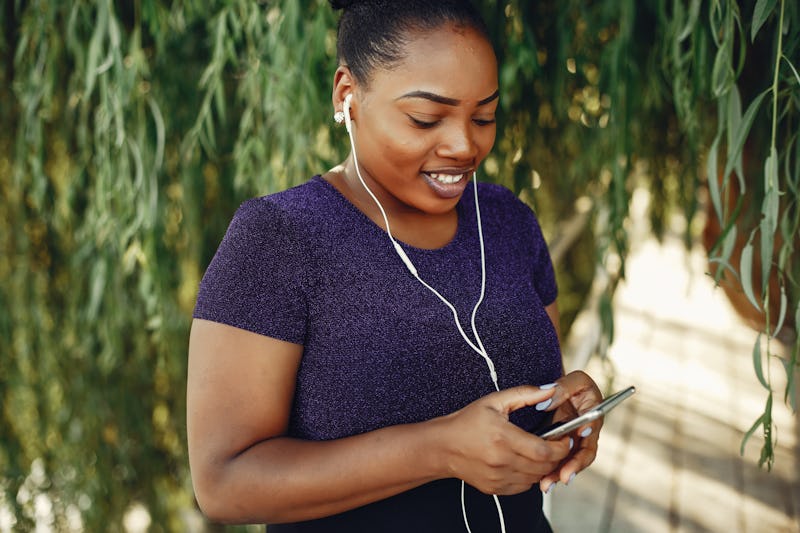 Stock-Studio/Shutterstock
In recent years, podcasting has been taking the entertainment world by storm. Being able to listen to something at home, in the car, on the go, or quite frankly whenever is brilliant. After listening to a series of episodes with podcasters sharing their stories and talking through issues, the voices become your friends. Whether you pick something because it makes you laugh or cry there is a podcast out there for everyone. Here are my pick of the best podcasts by British people of colour.
I think that podcasts are like friends — you choose them because you have something in common or because you have a connection. Pick the right one and they'll serve you well, but pick the wrong one and it could be a waste of time. There are so many British podcasts that focus on shared experiences of being black and living in the UK and they provide insight and comfort. But perhaps the most important thing they do is to provide a space for black and mixed race British voices, and especially those of women. These podcasts do more than just provide people with entertainment — they enhance the sisterhood in so many ways.
But unfortunately, as with many issues facing ethnic minorities, there are so many amazing podcasts that haven't yet had enough media attention. So here I am shining my spotlight, on some of the coolest and most interesting podcasts I know.