7 Poems To Get You Through The Last Days Of Summer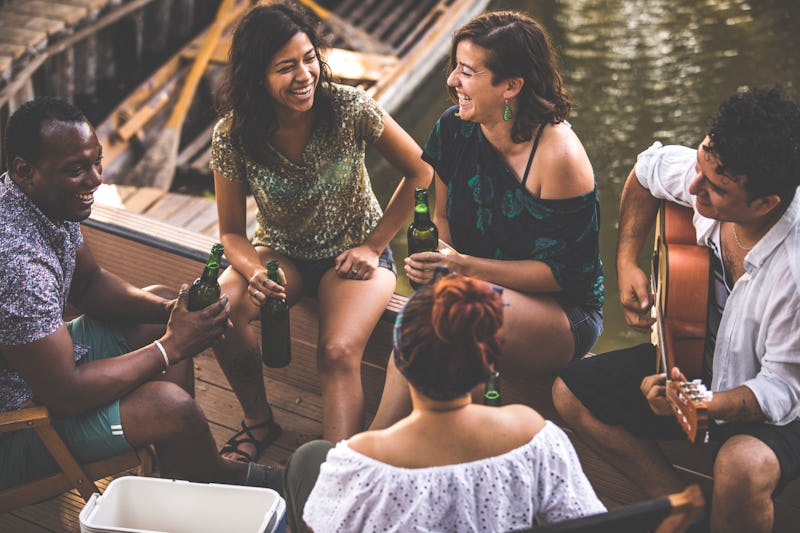 fotostorm/E+/Getty Images
Though some news sources claim the heat wave is behind us, it's summer — AKA, you can never be sure. Frankly, August is all about those sneaky switch-ups that leave you reeling: beach day one minute, school day the next. Of course it's bound to be hot. What better relief for the swelter than poems?
Believe it or not, lots of smart people believe in battling hot with hot. In an article for NPR's The Salt, Joe Palca talks about the science of cooling down (you know, on a hot day) with a warm beverage. Palca writes, "When the brain gets the message "It's hot in here," it turns on the mechanism we have to cool ourselves off: sweating." So, fine, I don't have hard science to back up reading hot poems when it's steamy outside, but ... well, that's beside the point. Reading does help you get outside of yourself, which can be really, really nice when "yourself" feels like a human sauna.
If you're looking to take a break from all that clothes-sticking-to-you, water-not-doing-a-bit-of-good, AC-not-getting-cold-enough-fast-enough, you're in luck. These 7 poems are all kinds of off the thermometer, guaranteed to provide cool, quenching relief when the weather's sticky.