Poems That *NEED* To Be Read Poolside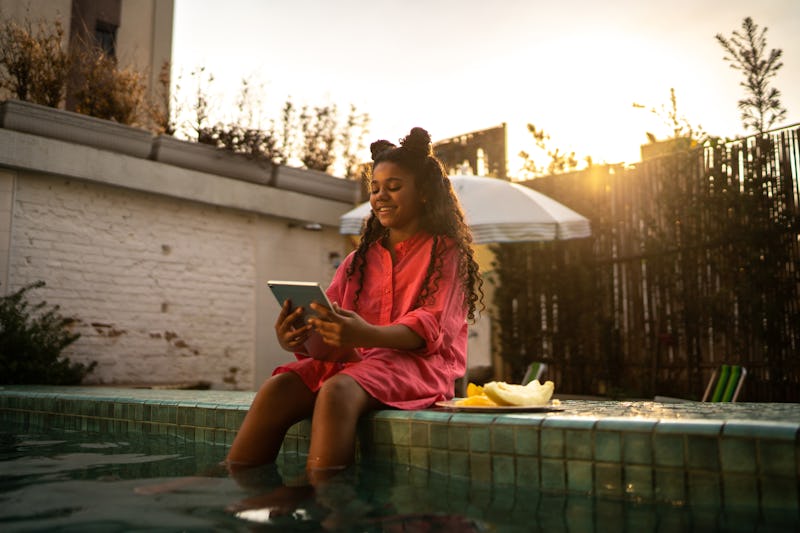 FG Trade/E+/Getty Images
People have really strong opinions about swimming pools, and it's true: there are some gross realities of these big water boxes invented by humans. (Squeamish readers, maybe don't Google further.) I grew up at swimming pools, though, and even my inner germophobe won't be deterred by the icky facts. I tell myself that the germs can't leap out of the water, anyhow, since what I really like about pools is all the summer beach reading that happens next to them.
I like the feeling of being on a lawn chair, even a crumby one. I like ignoring things like skin cancer and pretending I am, for a moment, invincible. I even like it when fellow sunbathers do what I think of as number one annoying--playing music on their phones, no headphone. I like the tinny, tiny stupid sound of pop music when it bounces off the cement and the chlorinated water and floats around the pool.
But the best is bringing a book to the pool, especially on a sunny day, when you're almost guaranteed to be lulled into a sort of heat coma. (That's a good thing.) The words drift around on the page, and reading becomes this sort of drippy, languid activity. And these seven poems happen to be thematically perf.