7 Products To Boost Happiness Therapists Tell Their Friends About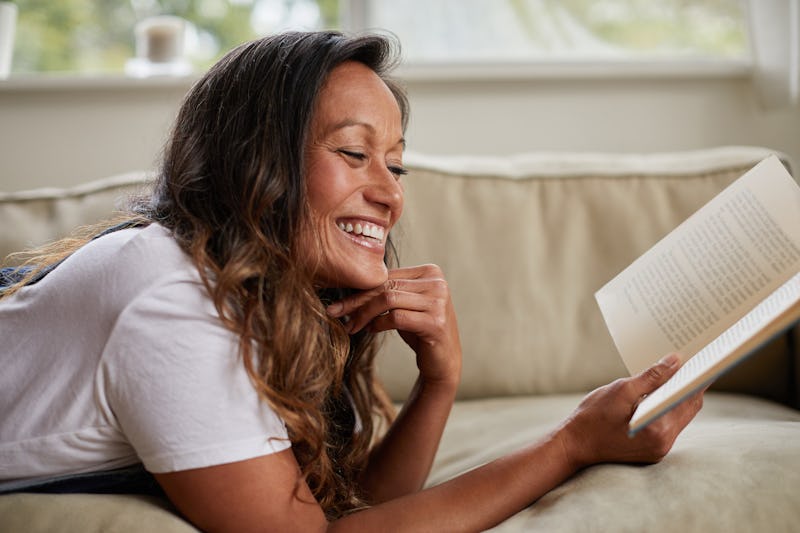 Goodboy Picture Company/E+/Getty Images
I used to suffer from depression and anxiety, and it took me a lot to get back to myself. Because of this, I really like to do little things that make me feel better if I'm feeling down. So I spoke to a few therapists about things that make you happier that they tell their friends about, to see what they recommend.
I reached out to Annie Wright, a licensed psychotherapist from Berkley, California, Amanda Mulfinger, a clinical psychologist who owns a small practice in Minneapolis, and Veronica Vaiti, a licensed clinical social worker, and the Co-Founder and Executive Director of NYC Therapy Group. They were all super insightful regarding advice on little things to do that will keep you happier, which is always helpful, but especially relevant in the winter time.
Seasonal Affective Disorder (SAD) is especially prominent in the fall and winter, and as someone who suffers from that (which is why I'm always chasing the sun), I was curious to hear more about it. "Winter is a time marked by shorter days, less hours of sunlight, cooler if not very cold weather depending upon where you live and the busy and sometimes difficult holiday season," Vaiti said. "So people tend to stay in, exercise less, eat more comfort-type of food, imbibe more alcohol, have less exposure to sunlight, and can isolate more and/or overextend themselves, all of which can depress and deplete the human system and mind."
Wright, Mulfinger, and Vaiti shared some really great products with me that could definitely help boost your happiness, whether you're suffering from SAD or you have ongoing depression or anxiety.