7 Questions You've Always Wanted To Ask A Sex Therapist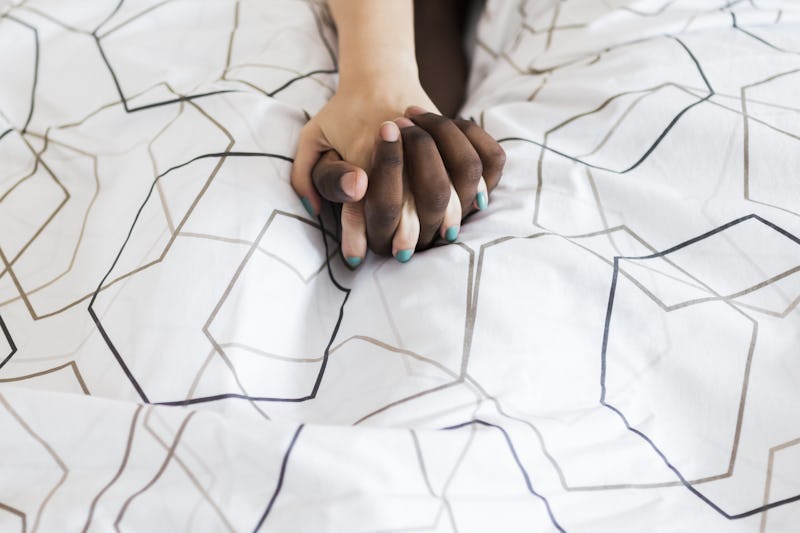 Shutterstock
Everyone deserves a happy and healthy sex life, and talking openly and honestly about sex with someone in the know can be really beneficial in that respect. Talking about sex can feel intimidating, but it's definitely something worth trying if you can. However, for those who aren't quite ready to take the leap, here are seven questions you've always wanted to ask a sex therapist answered by psychosexual and relationship therapist Kate Moyle. Because, when it comes to sex, there are certain things that we all want to know about.
Moyle says, "Everyone could benefit from therapy in some way. I think if you are struggling with a sexual or relationship issue and you're noticing that it's getting worse or you're starting to feel more stressed about it then it's really important to recognise it."
In a new study, Boots found that 80% of people don't feel confident enough to talk about their sex lives. Sexual wellness plays a massive part in keeping us happy and healthy. However, Boots found that only seven percent of people rate it as as important as keeping fit and getting enough sleep. Boots have teamed up with Kate Moyle to develop a sexual wellness range in a bid to get us feeling more comfortable in opening up about what we really want and need in the bedroom. The new range includes products from Love Honey, Smile Makers, Hanx, Fert-iliy, Ava and Hanx condoms and they'll be available in select Boots stores and online at Boots.com.
Now, without further adieu, here are the seven questions I put to Moyle.