7 Sex Positions To Try When You're Not Feeling Creative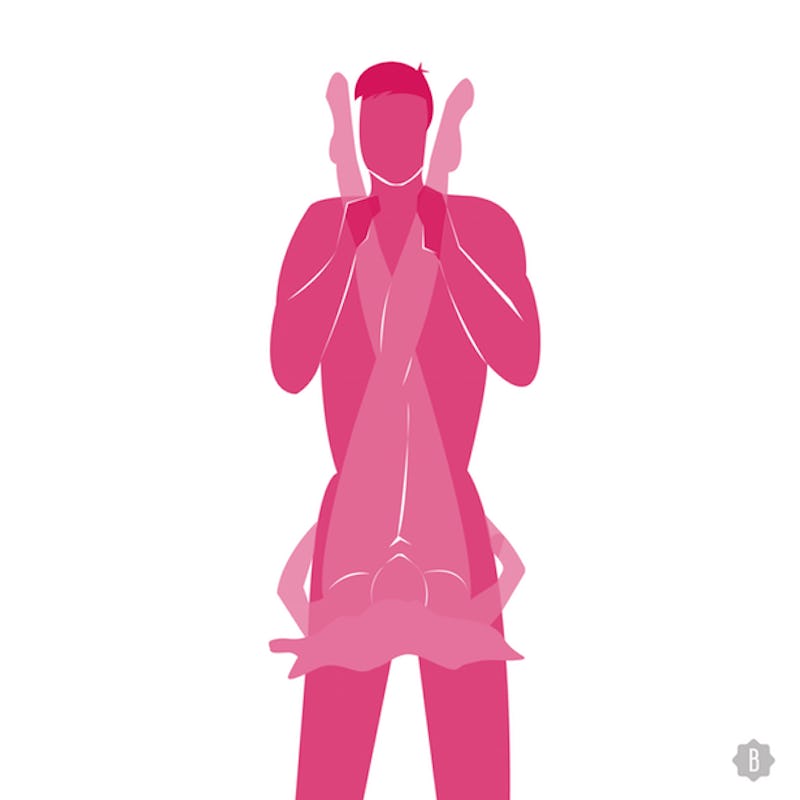 Caroline Wurtzel/Bustle
If you've been a relationship for a while — or a very long while — you probably know that it's important to keep things fresh in the bedroom. Keeping the spark alive sounds really easy, like you should just be able to light a candle or put on some mood music and magically have everything seem shiny and new — and, of course, incredibly sexy and exciting. But it's rarely that simple.
No matter how important it might be to mix up your sex life and keep things fresh, there are probably going to be days where you're just not feeling that inspired — that's OK. You can't be a creative sexual provocateur every second of your life, in fact that sounds kind of exhausting. "People often tell me they run out of ideas when it's time to try something new in the bedroom," sex and relationship counselor Julie Jeske tells Bustle. So if you find that happening to you, you're not alone. But if you keep a few moves or positions up your sleeve, you can still have great sex, even when you're not feeling particularly imaginative.
Here are some great sex positions that you can try even when you're not feeling that creative — because amazing sex doesn't have to be complicated.