7 Shocking Things That Happen To Your Brain If You Have Anxiety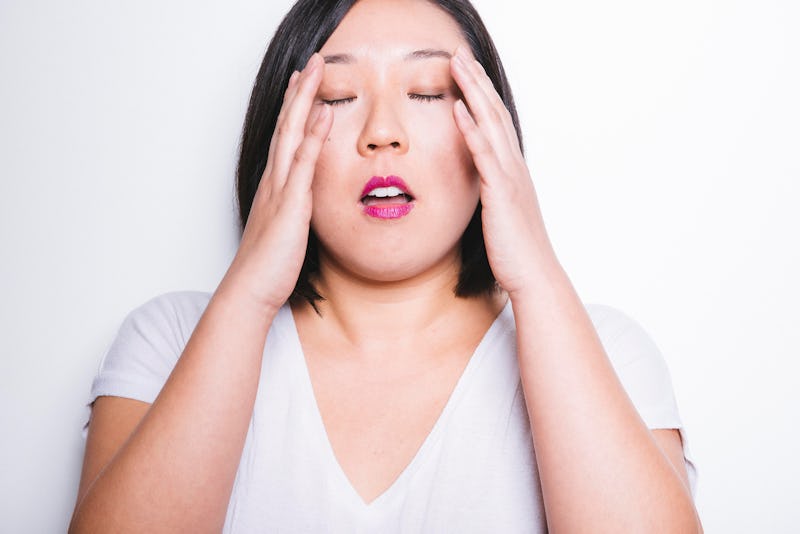 BDG Media, Inc.
If you've ever felt anxious and noticed your thoughts seem out of character, you can't think straight, and you're unusually exhausted, it's not all in your head. Anxiety can affect more of your body than you realize, and there are even a number of shocking ways that anxiety can impact your brain. What's going on with our mental health can affect our physical health and even our cognition, so it should come as no surprise that when you're suffering from anxiety, your brain experiences some changes.
"Anxiety is a mechanism designed to help us 'fight or flee,' so even when we are not in battle, anxiety is a response triggered by much smaller stressors as if we were," neuropsychologist Dr. Sanam Hafeez tells Bustle. "The brain goes into overdrive protection mode without an enemy or target, which in turn disrupts things we need such as rational thinking and decision making. It's hard to have a clear head when your fighting often imaginary monsters."
Although everyone reacts to their stress and anxiety differently, there are a number of common changes that can occur in your body and brain. Here are seven shocking things that can happen to your brain when you have anxiety., according to experts.