These 7 Short Poems Are Guaranteed To Bring A Smile To Your Face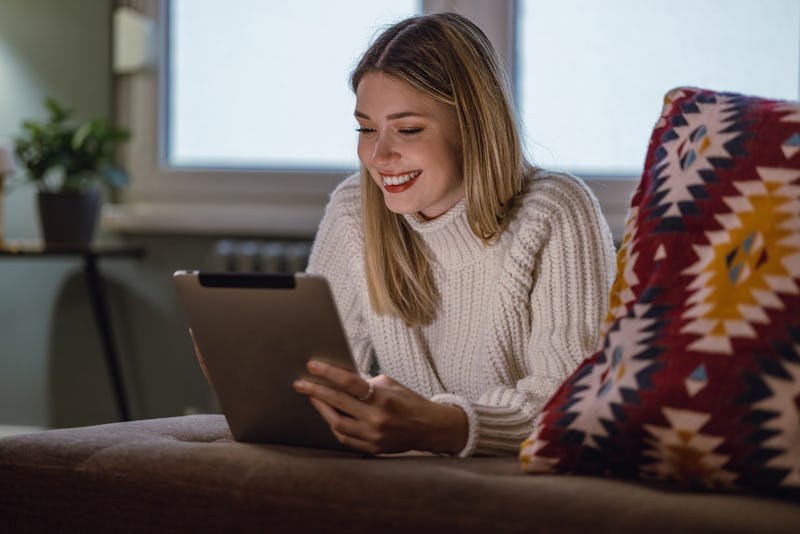 blackCAT/E+/Getty Images
Though on the longest, most arduous, absolutely worst days it can be about as taxing as pulling your suitcase out of a crowded overhead storage bin on an even more crowded small-plane flight, smiling is necessary. We know that the sheer physical motion of smiling improves mood. If you're desperate, you can put a pencil between your teeth and wait for the neurotransmitters to do their thing — or you can read through one of these poems.
Does poetry still have a reputation for being deathly serious? It shouldn't. I mean, yes, there are plenty of poems that will move you to tears (don't read those right now!); there are poems that will make your heart slow down (probably don't read those right now, either); but there are just as many that will crack you up or at least make you grin. There's a real kinship between poets and stand-up comedians, I find, and I think you will, too, especially if you read the right writers.
These seven poems are sure bets to put a smile on your face. No, they won't resolve the source of your sour mood, but they just might help you forget it or, better yet, gain some perspective.