7 Signs Climate Change Is Absolutely Real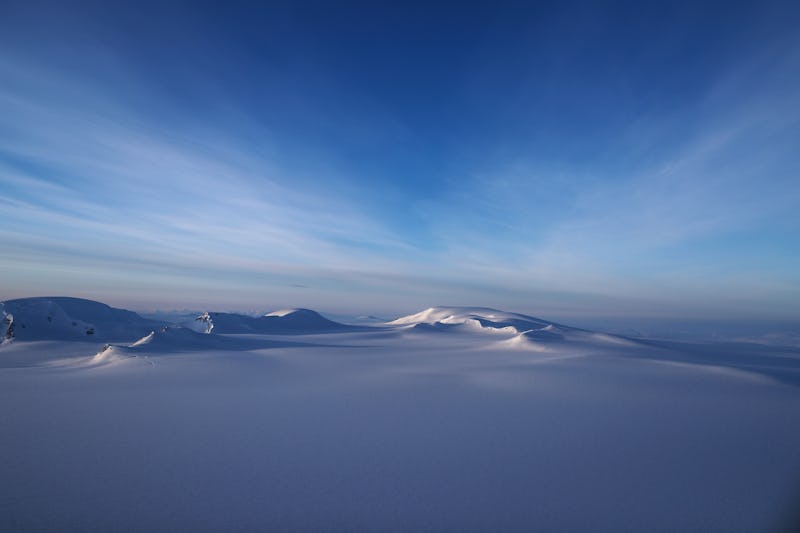 Mario Tama/Getty Images News/Getty Images
Despite the overwhelming evidence that Mother Earth is having a hot flash and it's all thanks to human activity, convincing a denier that climate change is real is easier said than done. Currently, the United States is led by a man who once attributed global warming to Chinese efforts to "make U.S. manufacturing noncompetitive," and whether or not he still believes it is a hoax, he's already begun rolling back many of Barack Obama's climate policies. With the country's highest office occupied by someone whose actions show he prioritizes the economy over the environment, why should everyday citizens believe that climate change is a problem worth worrying about?
The answer, of course, is because it's real, and it's going to affect all of us sooner or later. What's more, judging from the ever-accelerating rate at which the Earth is warming, we're probably looking at "sooner," rather than "later." Fortunately, many acknowledge the importance of fighting climate change. In 2014, more than 300,000 people gathered in New York City to advocate for protecting the environment, and three years later, the People's Climate March will take place once again on April 29. On the event's website, organizers emphasize the role politics play in protecting our home planet. "In the context of the Trump Administration's climate change denying and a Congress controlled by the right-wing it is clear we all must both protect the gains made in recent years," reads the Peoples Climate Platform.
In the end, the best way to explain climate change to someone is through facts. Whether they choose to acknowledge the evidence is up to them, but in order to make that decision, they have to be presented with information in the first place. Here are seven indisputable signs climate change is real.